Fitch identifies key factors for Russia's economy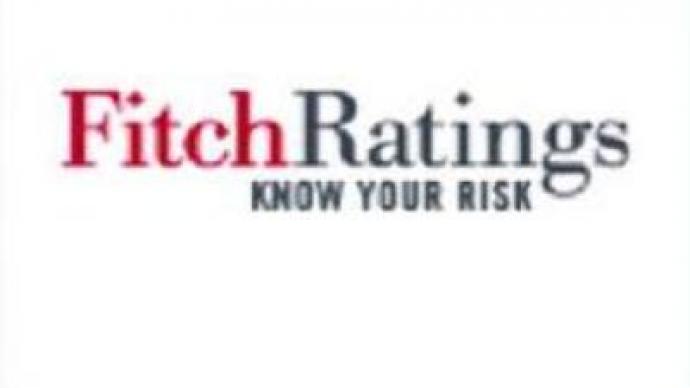 Russia's economic development in 2007 will depend on four key factors, according to analysts from the Fitch international ratings agency. These are – oil prices, fiscal policy, the upcoming elections, and investment flows.
Rising global energy prices have strengthened the country's financial position in recent years. But oil prices have since fallen back, which could influence Russia's prospects, according to the analysts.
"Declining oil prices from historically high levels have been primarily due to geopolitical concerns. We think the oil prices will average about $US 50-60 per barrel and with that we expect Russian oil production to grow 2-2.5% – and the same thing about gas production – which is consistent with what we've seen in the past few years,"
says Jeffrey Woodruff, Fitch Ratings analyst.Three target areas that could uncover fresh finds in the oil and gas sector have been identified: Eastern Siberia, the Arctic Shelf and West Siberia. But ensuring foreign investor participation in exploration, let alone development, has got a whole lot harder in the last few months.
"Strategic position has been given to state-owned companies, and they will continue to dominate the sector. So I wouldn't expect much foreign participation in terms of ownership, but there could be participation in terms of project development. It looks like foreign investors have been invited to rejoin the Shtokman field but as contractors and developers rather then the stake owners, and I think that will probably continue over next few years,"
Mr Woodruff suggests.The Russian government has considered a law preventing foreign operators from obtaining control in almost forty of the country's strategic sectors.The year 2007 could bring Russia's long-awaited accession to the World Trade Organization, improving the business climate by lowering tariffs and sharpening competition.
"If the combination of all those four factors is positive, the next year will be a very eventful year for Russia and hopefully very successful,"
says Dmitry Surkov, Fitch Ratings expert.With parliamentary and presidential elections this year and next, analysts say only a smooth transition of power will avoid negative pressure on the economy.
You can share this story on social media: