Fisheries look to take bigger catch of Russian consumers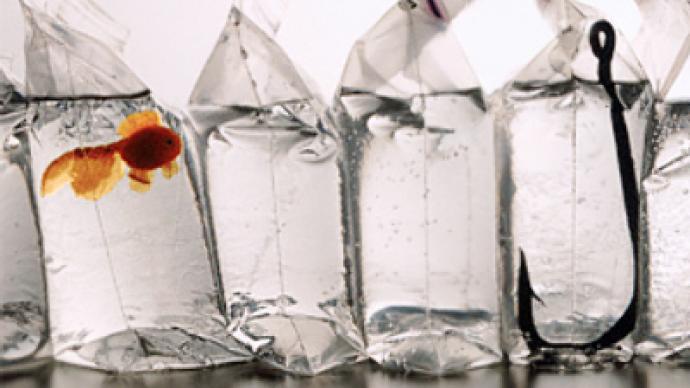 Russia's fishing industry is one of the few sectors growing this year despite the crisis. But the sector is still heavily dependent on imports with Market players saying legislation is holding the industry back.
Russians – are citizens of a country with huge marine resources – yet they eat only a third of the fish that Europeans eat.
Fishermen export a lot, but what's reaching the Russian consumers – is mostly preserved or frozen fish. Fancy fruits of the ocean and more ordinary fresh fish is a luxury coming from abroad.
Imports of exotic seafood are expected to fall by up to 70% as Russians cut back on expensive meals. But the overall sector depends on imports for 37% of supply – and experts say that won't fall significantly in the near future.
Russia's fisheries authorities are trying to get Russians eating more seafood, but their hands are tied by a lack of legislation, according to Andrei Krainy, Head of the Federal Fisheries Agency.
"The situation is idiotic. We have demand, we have investors – but we cannot create supply as we cannot make a decision and pass the law on seafood farming in the country."
The Federal Fishing Agency says after 5 years of talks the law on developing sea farms will finally be passed this year, creating 80,000 jobs in the Far East alone.
The problem will be to transport fresh seafood from coastal areas and to develop fish processing in the country, and Timur Mitupov, an analyst at the Fish Enterprises Union, says this is where foreign players may take a good share of the market
"Around 80% of fish processing plants are built on ships. But two-thirds of the Russian fleet is extremely outdated. There are great opportunities for foreign investors to bring in their expertise and to set up fish-processing plants in the country."
For those who get it right, the profits will be huge. Experts say margins in the fish industry are higher than in the oil sector.
You can share this story on social media: