First budget airline launched in Russia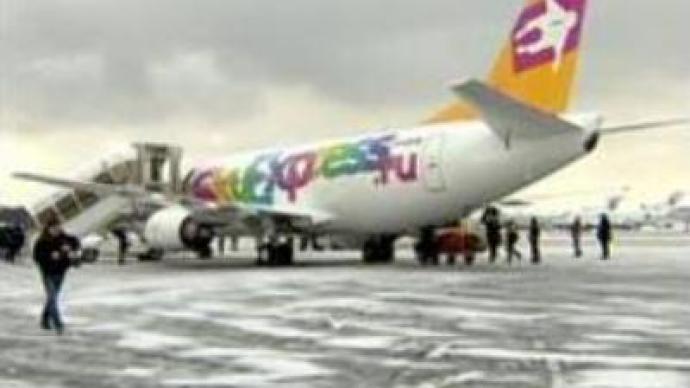 The phenomenon of low cost airlines has finally come to Russia. The first budget airline, Sky Express, has made its opening flight to Sochi, a resort city on the Black Sea. The first passengers paid less than $US 20 per ticket.
The new airline will fly within Russia and aims to compete with railways.The company currently operates two Boeing-737s and plans to expand its fleet to eight by April.Sky Express has a start-up capital of $US 48 MLN. The company's strategic investors include the head of the third largest carrier Krasair Boris Abramovich, and The European Bank of Reconstruction and Development.
"Our main objective is to increase the aviation market volume. We plan to attract new passengers, those who normally do not fly. Usually such low cost companies generate new flows of approximately 30%. However, they do not pose any danger for regular air carriers,"
says Mr Abramovich.
You can share this story on social media: