Finnish kiosk chain expands to Russia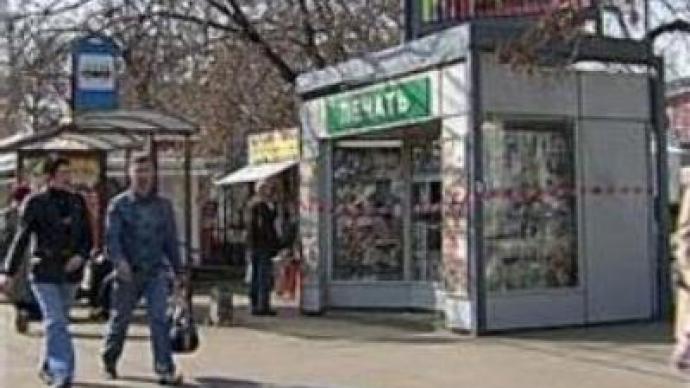 Finnish kiosk operator Rautakirja is expanding its chain into Russia, and plans to open its first R-Kiosk in Moscow next month. The kiosks will operate as convenience stores, offering a wide range of products.
Kiosks are a mature business in Russia. Where once they were part of the "black" economy, they are increasingly run by national chains, accounting, for example, for up to 20% of food retail. Despite the trend toward retail formats like supermarkets, Finland's Rautakirja thinks it has found a gap in the market for its R-kiosk brand.
"The biggest emphasis will be on press. Because, the press kiosks here are still not so developed. I think we have quite a good knowledge and know-how about the press retail,"
says Kalvar Kase, INTL Kiosk Operations, Rautakirja.Retail press sales earned $1.4 BLN in Russia last year. More than half of working-age Russians buy newspapers and magazines over the counter. And Rautakirja may see an advantage in the country's fragmented press retail market. Last year, kiosks and newsstands combined, accounted for almost 70% of retail distribution. In other countries, larger chains dominate the market. Supermarkets account for more than 80% of the American press retail segment. In Finland, they control 67%. In Moscow that figure is 16%.
And although supermarkets in Russia are growing in number, it doesn't mean they'll be selling a greater share of newspapers and magazines.
"I would say, there is a lack of understanding between distributors and publishers. There are no mechanisms of self-regulation and publishers do not have a common position on prices and relations with trading chains. Of course, it all has a negative effect. In Russia it is very expensive to sell press in supermarkets, whereas this practice has proved to be efficient in Germany for example,"
says Gennady Kudy, Federal Agency for print and mass media, Moscow.End-prices for publications vary across the country and within regions. But kiosks have more difficulties to overcome. While a regular retail outlet might come with a higher rent, kiosks are not cheap to run.
A kiosk costs around $US9,000, while hooking it up to electricity can cost another $US7,500.
"Local authorities do not take into account the social value of press and do not give any benefits to its distributors. But what's more important is that publishers need to have access to different outlets. Like selling healthcare newspapers in pharmacies. This would go a long way to improving press accessibility,"
says Gennady Kudy.In the meantime, readers bear the burden.Russia has relatively few newsagents or press retailers. Poland has one for every 600 people. The U.S., one for every 1600. In Russia, that figure rises to 3,000 people per outlet. And that is not because Russians read less. Now, Rautakirja is ready to take on the challenge, believing it's found one of Russia's key growth areas.
You can share this story on social media: