World Bank VP: Strucutral Change, More Competitiveness to save EU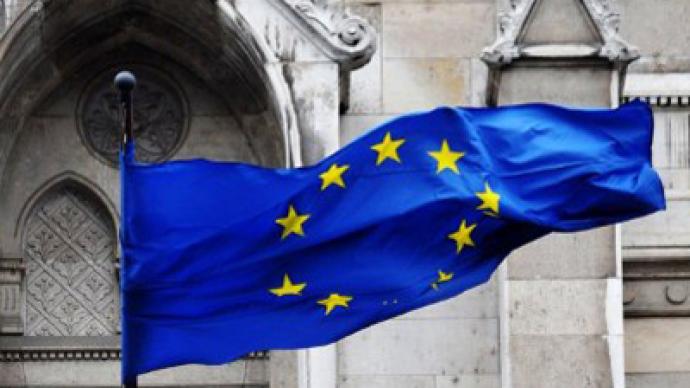 Russia should accelerate financial reforms and be quick to respond to fiscal imbalances to withstand the impact of EU financial crisis, says World Bank Vice President for Europe and Central Asia Philippe Le Houerou.
The EU sovereign debt crisis is burdening global economies and the solution lies with the reform of vital fundamental issues as soon as possible says Le Houerou. "First of all the liquidity issues should be solved and than fiscal issues by consultation over reduction of debt. In turn, all fundamental reforms will be followed by structural reforms on the labour and other markets." He also says countries should take measures to increase competitiveness.Le Houerou explained what the French government plans to achieve by implementation of pension reform which has not been well received given that the average pension age will be increased.
Le Houerou says the Russian economy has showed significant achievements in terms of obtaining a "moderate fiscal deficit in 2011" adding despite that fact the country has to follow a sustainable plan of reforms "in doing business, investor relations, and competitiveness." Above all it is crucial to manage and rebuild its "fiscal resources used during the 2008 and 2009 crisis."The favourable domestic factors such as growth of consumption along with solid oil prices are helping Russia to offset the weakening external environment. Since the Russian economy still depend on energy exports "the budget should be considered well balanced excluding oil revenues" because it gives a deficit not an equilibrium budget. As the Euro zone slowdown may affect Russia in terms of commodities exports, "a lack of growth will impact Eastern Europe. It will be an indirect link through trade and banking."Russia spent over 3 trillion roubles on anti-crisis measures, but the spending did pay back, according to the country's Prime Minister Vladimir Putin. "We've restored our economy to two-thirds of the pre-crisis level, with rouble exchange rate stabilized and gold and foreign currency reserves growing," he said.
You can share this story on social media: