Finance Minister sets out bleak budget forecast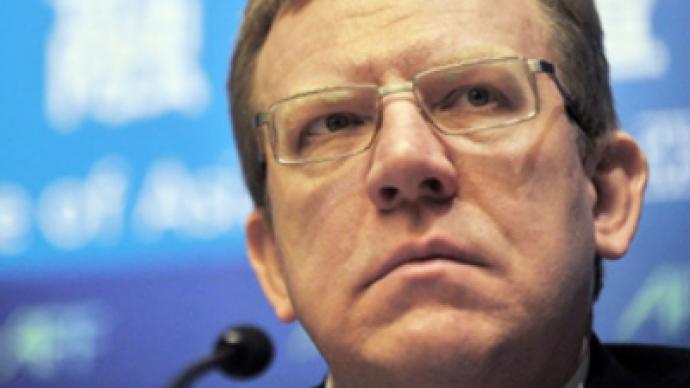 Finance Minister, Alexei Kudrin has set out a radically changed budget outlook for Russia, showing a mounting global economic recession will hammer government revenues and create a massive shortfall.
Addressing the State Duma on Friday Kudrin pulled no punches, saying that 2009 could see the Russian Budget undergo a 40% drop in revenues – worth 4.4 Trillion Roubles or $124 Billion.
With the budget originally predicated on Russia's major export – crude oil – being priced at about $95/bbl, compared with a current price of about $41/bbl, inflation running at 13%, and GDP growth at just 0.2%, the Finance Minister warned about the budgetary implications if no adjustments are made
"If we don't change our budget targets, and simply replace this lost revenue with money from the reserve funds, the budget deficit will be 6.1 percent of GDP."
Kudrin added that over the last 3 months the managed devaluation of the Rouble had contributed to a major fall in investment, in the face of massive forex purchases. He noted however that this had some potential upside when the devaluation finished, providing inflation could be tamed.
"If we also deal with inflation, citizens will again put money into the economy,"
The Finance Minister added,
"For each dollar received by oil companies, they have 30%-40% more roubles, which means, having sold this dollar, an additional 30%-40% in roubles is put into the economy. Therefore, funds in the economy are sufficient."
You can share this story on social media: