Facebook 1Q profit down ahead of IPO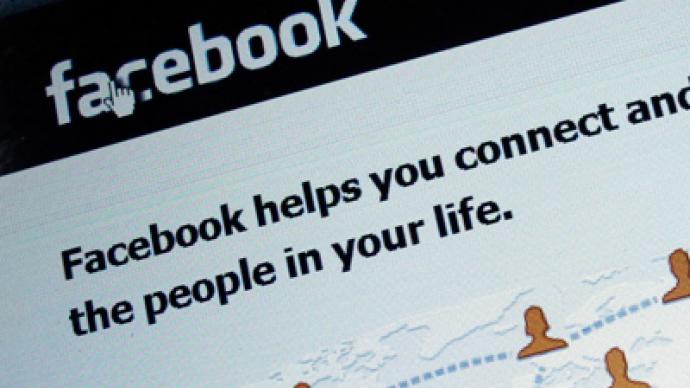 Facebook's quarterly profits slip despite a surge in revenue, as the company boosted research and promotion expenses ahead of its IPO, which will be the biggest ever Internet stock market launch.
The company posted revenue of $1.06 bln for the first quarter of 2012, up 45 percent from $731 mln for the same quarter a year ago.Net income though slid 12% to $205 mln in the quarter from $233 mln a year earlier, with the company blaming the first-quarter decline on seasonal advertising trends.  Advertising revenue, which is core to the company's income, was $872 mln, an increase compared with the $637 mln generated in the first quarter of 2011, but down from $943 mln in the fourth quarter. According to Facebook, advertising revenue has always been stronger in the fourth quarter than in the first.Facebook will have to work hard to meet the high expectations of the public market as it prepares to raise at least $5 billion in its IPO, that could value the world's largest social network at up to $100 bln.Founded by Mark Zuckerberg in 2004, the network says its total membership has surged 33% to more than 900 mln monthly active users in the first quarter. Its full-time staff grew by about 1,100 employees to 3,539 in the past 12 months with the firm's pending growing 2-fold over the past 12 months, outpacing the 45% revenue increase during the period.Separately, Facebook struck a $550 mln deal to get access to hundreds of AOL patents from Microsoft as it looks to protect itself in an increasingly litigious intellectual property environment before it goes public on the Nasdaq stock exchange. Facebook will get around 650 of the 925 patents Microsoft acquired earlier this month in an auction from AOL in a $1.1 bln deal, Facebook and Microsoft said in a statement on Monday.Facebook has also provided details of its acquisition of the photo-sharing start-up Instagram in a $1 bln deal. The agreement was for 23 mln shares of Facebook common stock and $300 mln in cash, although Facebook will pay Instagram a $200-mln termination fee if the deal falls through.
You can share this story on social media: