Preparations for World Expo 2020 in Urals to cost Russia $2.5bn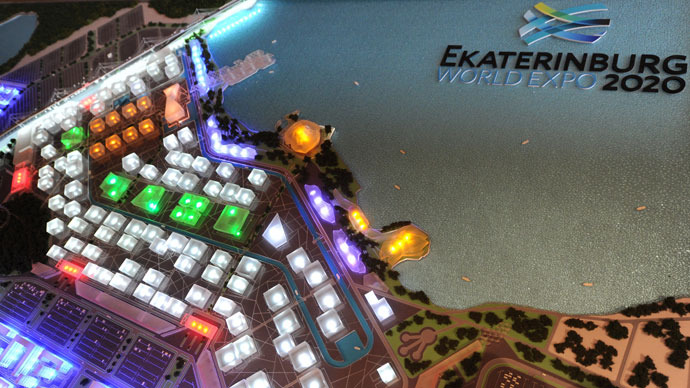 Preparations to the World Expo 2020 exhibition could cost Russia up to $2.5 billion. A delegation of the International Exhibitions Bureau, BIE, arrived in the Russian Urals city of Yekaterinburg on Tuesday to inspect the site.
Yekaterinburg is among five contenders, along with Izmir in Turkey, Ayutthaya in Thailand, Dubai in the United Arab Emirates and Sao Paolo in Brazil, bidding for the right to host Expo 2020.
With the winner to be named in November at the BIE General Assembly in Paris the BIE's four-day inspection trip to Russia is regarded as an opportunity to show off and persuade the commission that the Urals jewel is the right place to host the major event.
During its visit the delegation headed by Steen Christensen will meet with top officials of the Sverdlovsk region and the city of Yekaterinburg, as well as with some of Russia's leading lawmakers and businessmen. The experts will spend the first two days in Yekaterinburg and the other two days in Moscow, where they plan to meet with Prime Minister Dmitry Medvedev. 
The local authorities plan to allot 500 hectares of land for the purpose, which would make the Expo in Yekaterinburg the second largest after Expo 2010 in Shanghai. Apart from the exhibition pavilions, the Expo City, the Expo village, an Expo Museum and an Expo Arena will be built on the earmarked area. Construction work is expected to cost Russia $2-2.5 billion.
Public opinion polls suggest around 94% of local residents know the city is bidding for the right to host the World Expo 2020 exhibition, while 78% support the idea.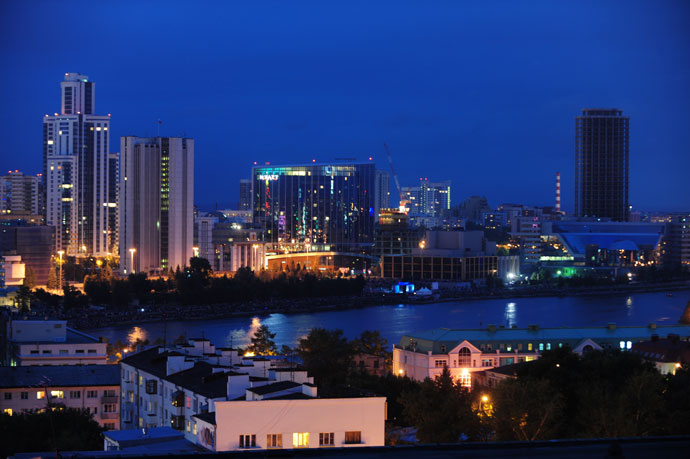 "Russia just needs to persuade all 162 members of the bureau that it is the best candidate to host the event," Christensen said on Tuesday.
Yekaterinburg is the unofficial capital of the Urals. It is situated on the geographic border line between Europe and Asia. It is one of Russia's financial and business centers, a home to the branches of many federal and regional lending institutions. There are 45 higher education institutions and 20 research centers in the city.
In June 2009, Yekaterinburg hosted a summit of the Shanghai Cooperation Organization. In 2018, it will be one of eleven Russian cities hosting the FIFA World Cup.
The World Expo events have been held since 1851 and are considered the world's largest along with the Olympic Games and the FIFA World Cup. World Expo is held every five years and lasts for six months.
You can share this story on social media: