Events market hit by more restrained festive season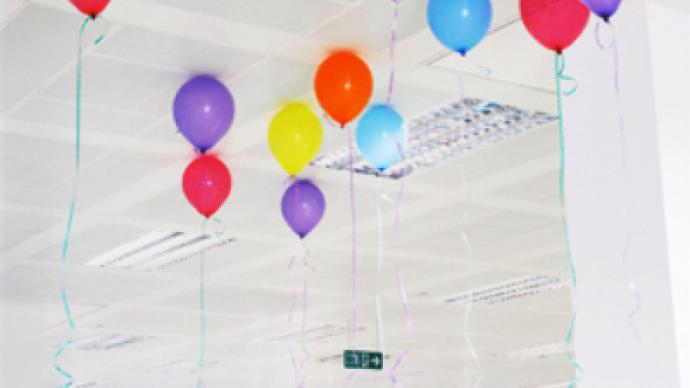 Normally, at this time of year, Russian clubs and restaurants are booked solid for celebrations, with event organisers and performers also cashing in. But things look different this year.
One cancellation after another – this is what event organizing firms have faced over the past few months. Falling markets, lack of cash and a general crisis mood mean many companies have torn up their holiday plans according to Sergey Knyazev of Knyazev Event Agency
"As far as I am concerned, many major companies, especially banks, metals and oil and gas firms, have decided to cancel their New Year celebrations or limit them to small events for top management. Luckily my company hasn't suffered too badly, but my competitors have lost up to 30% of orders."
Large scale New Year celebrations have become a tradition among Russia's leading companies, which usually throw millions of dollars to invite star performers of the calibre of George Michael. However Oleg Nazarov, of Nazarov and Partners Events, says this year is different.
"The event market is definitely on the slide. The only survivors are only those event companies which lower prices, thus keeping their regular patrons. But finding new clients now is next to impossible."
But the worst thing for Mikhail Bogolepov, of T-Audio Equipment, is the unpredictability of the future.
"We provide equipment and services for big events. Early in October when the crisis wasn't so evident we had all our equipment booked for the entire month of December. But now with all the cancellations we have full days with no orders at all. What's going to happen next? I think nobody really knows."
Celebrity artists and pop stars always double and triple their fees in December managing up to seven performances at corporate events on any night. They are now forced to sharply lower their price and still find it hard to get orders, says Oleg Nazarov.
"I recently got back from the city of Irkutsk where I met a very famous TV presenter who loves working at corporate events. This summer we hired him for 15 thousand Euro to do a 30 minute presentation on stage. Well, now in Irkutsk he worked three hours for 10 thousand dollars."
The event market can only function when people have something to cheer about and companies are ready to spend surplus funds on parties, concerts and big dinners. But the mood has evaporated – along with the money – as the economy has slowed. And the New Year wish of many is that the situation will be different when Santa arrives next year.
You can share this story on social media: