Euron your own: Europe prepares for Grexit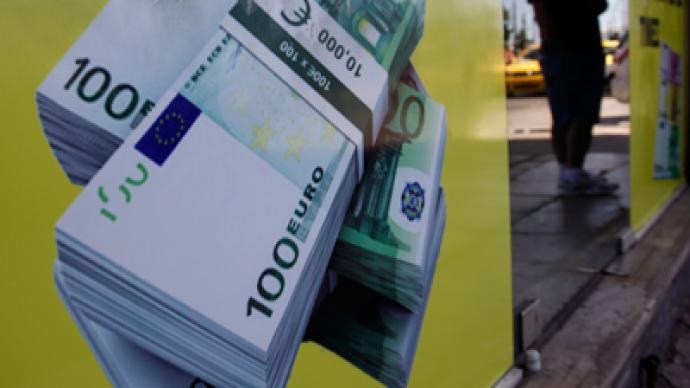 Euro-zone officials have told each country in the currency union they should assess the fallout of a probable Greek exit from the euro and prepare their own contingency plans on how to deal with it.
The decision was made during a European Working Group (EWG) teleconference on Monday, two officials told Reuters. The EWG lays the groundwork for Eurozone finance ministers meetings and also forms the board of the region's bailout fund, the European Financial Stability Facility (EFSF).EU and the IMF support to make a Greek Euro zone exit less painful was also discussed at the meeting though the officials made no decision at a currency union level so far. Greece would have a 46 hour window to get out of the Euro, according to experts' estimates. It would open as the New York market closed at about 5 p.m. on a Friday, and close as early Monday trades started in Asia. Greek authorities would have to calm civil unrest and manage a potential default, introduce a new currency, recapitalize banks, buck capital flight and find a way to pay debts in that time.The Eurogroup agreement came at a sensitive time just hours before EU leaders gathered at a Brussels summit for more what are expected to be fractious discussions on plotting a route out of the crisis. Earlier the EU and particularly German authorities threatened to cut financial help to Greece, if the country fails to implement reforms and make significant budget cuts. Greek authorities in turn said the country will run out of money without help from international institutions. Investors have expressed disbelief that the summit would offer any new approach on the debt crisis. Stocks crashed across the board on Wednesday while the euro fell to nearly a two-year low and safe-havens like government bonds out of Germany, Finland and the Netherlands surged as Germany ruled out common euro bonds as a way to raise money at reduced prices.
You can share this story on social media: