Europe to warm up as gas goes back on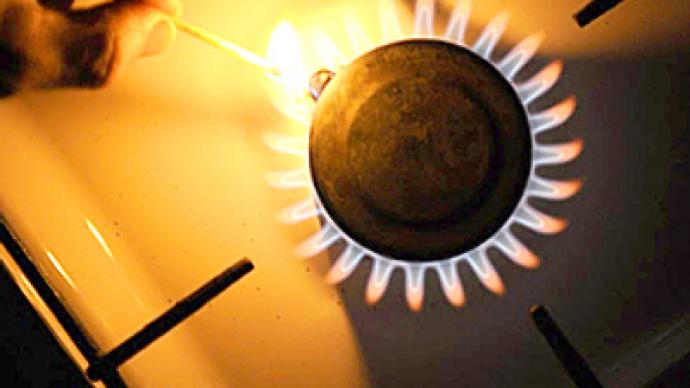 Tens of thousands of European families without heating, have received a boost after Gazprom pledged to resume deliveries. Russia's energy giant gave the go-ahead after the European Union got tough on Ukraine.
The EU, Russia and Ukraine agree on monitors at Ukraine pumping stations, to guarantee transit to Europe. Gazprom CEO, Aleksey Miller, says the taps will now be turned back on.
"There are now no obstacles to the monitors starting work. They will take their positions at pumping stations, so we can resume supplies through Ukraine to our European customers."
The world's largest gas exporter will start sending fuel on Tuesday at 8am Central European Time. The EU can now prove if Ukraine continues siphoning its gas according to Andris Piebalgs, EU Energy Commissioner.
"I expect tomorrow at 8 o'clock gas supplies will start to flow towards European Union. If it will not be the case I will be able to say who is responsible, because until now we never took sides."
Balkan diplomats have warned of a "looming humanitarian crisis" after tens of thousands of homes and factories from Serbia to Bulgaria lost all heating. Serbs burned the Russian flag and protestors in Bulgaria dubbed Gazprom and Ukraine "gas terrorists." Italy and Austria say they've received just 10% of the blue fuel paid for.
But Dr Konstantin Simonov, CEO of the National Energy Security Fund says the EU has finally realized the guilty party is not Russia, but Ukraine.
"When you're sitting in the house and there is no fire and no gas and the temperature is minus 20 degrees, you don't want to analyse the real situation.
But in 2006, 2007, 2005 the typical explanation of EU politicians – orange, democratic Ukraine and bad Russian bear with Empire complex and so on. Now we see that European Union became more critical of Ukraine, and we can listen to such explanation that Ukraine is not a reliable transit country."
But with Kiev and Moscow publicly spitting venom, a deal for Russian gas delivery to Ukraine looks far away. Britain's The Guardian quotes U.S. officials warning NATO may come to the aid of its newer members in East Europe if the crisis continues.
You can share this story on social media: