Estonia bargains with Nord Stream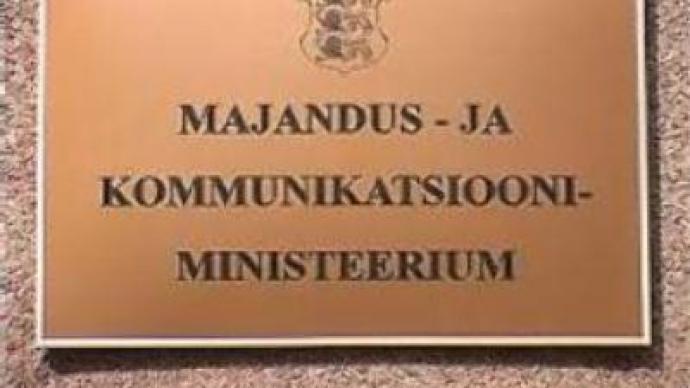 Chairman of the Nord Stream shareholders board – former German Chancellor Gerhard Schroeder – has been denied a meeting with Estonian Prime Minister Andrus Ansip, although Estonia states it is ready for negotiations.
Estonian officials accuse Schroeder of lacking objectivity in criticising the Estonian government for its decision to remove a monument to Soviet soldiers.Schroeder was expected to visit Tallinn on May 8 to lobby for the transfer of the route of the Russian-German North European gas pipeline from Finnish to Estonian waters, where the seafloor is deeper and easier to lay pipeline on.Project operator Nord Stream is downplaying the political aspect of the decision, and says the company is trying to maintain an active dialogue with the Estonian authorities.
"It is true that the meeting that was originally scheduled for the 8 of May was cancelled. However we would not link it to any political implication. On the one hand, Nord Stream is a commercial project and that is why we have to clearly separate political and economic aspects. Unfortunately, politics do have a certain interest in the project which is by itself is essentionally economic. Our project is definitely targeted for bringing additional gas to Europe from 2010. This is irrespective of any political development. As regards for Estonia our estimation is that we are in the beginning of a very active dialogue with the Estonian Government,"
said the Press Secretary of Nord Stream project Irina Vasilieva.The Estonian Ministry of Economic Affairs also says that negotiations with Nord Stream will continue.
"We are looking forward to get formal application from Nord Stream in order to explore Estonian economic zone and if this application will be provided by the company then the authorities will look it through and will give an answer what kind of requirements there will be to go through such investigations,"
stated Einari Kisel from the Estonian Ministry of Economic Affairs.Analysts believe that, even if the negotiations with Estonia stall, the Nord Stream project is in no danger.
"If it is impossible to make it the most efficient way, I suppose the pipeline will take place anyway, but the cost of putting it together might be higher than expected,"
explained Nadezhda Kazakova, analyst of the MDM Bank.The discussions which both sides want will continue, despite the cancellation of the May 8 talks. The project is due for completion in 2010.
You can share this story on social media: