Ernst and Young executive sees positive investment climate in Russia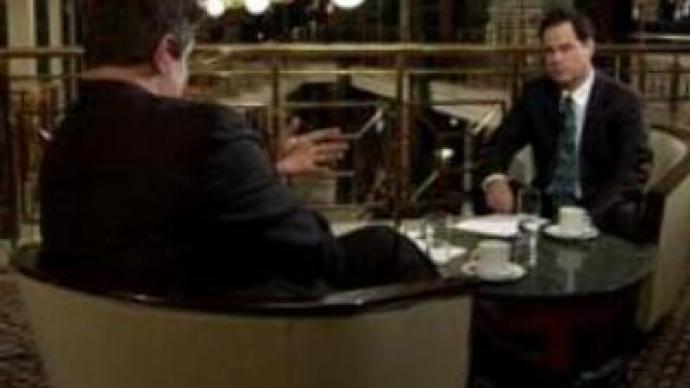 Business Today's Mark Gay talked to James Turley, chairman and chief executive of Ernst and Young, about tension between government centralization, and the development of private business.
James Turley:
There are always some tensions, not just in Russia. I think there has been a lot of very positive progress. The investors all over the world look at Russia. They see the stability of the economy. They see the growth of the economy and the political stability. They also see very many positive reforms that have been made, reforms in strengthening the banking and financial sector, reforms in the tax arena in accounting and government, in a variety of trade issues. Those all are positives. You do see the increase of confidence here in Russia, sometimes the confidence manifests itself as being sort of a control you are talking about. I actually think the business environment is quite positive right now.
Mark Gay
: You mentioned a series of areas in which one might look for a reform, for example the tax code, which of these areas would you pick out as an area where the government should make changes?
James Turley
:
The areas that I have mentioned are the ones where there has been a great deal of progress already. The areas we continue talk to the government in very open ways about are administrative reform areas, issues around barriers to open trade or businesses around the country, things that might go to the category of the hassle factor. Bureaucracy gets it difficult to deal with it sometimes. There is inconsistent application of laws sometimes, of course, issues of corruption that pop up form time to time. We talk very directly with the government about those issues today.
You can share this story on social media: