Eni might take Gazprom to court over 'take or pay' pricing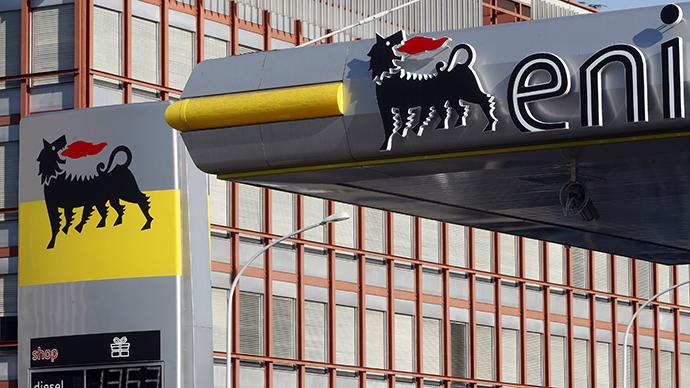 Italy's Eni is demanding revised agreements with Gazprom over 'take or pay' contracts for a third time. It has hired a US law firm as legal counsel suggesting Eni might be readying bring Gazprom to court over the pricing again.
Gazprom Export has confirmed to Russian online paper Gazeta.Ru that it has received a letter from Eni demanding a revision of the contract's 'take or pay' provisions, where it does not deny the possibility it will resort to arbitration proceedings. No further details were available from Gazprom Export or Eni.

It will be the third time Eni has demanded a change in its contracts with Gazprom. Italy's largest industrial company has hired New York based lawyers White and Case to represent them in arbitration court, Interfax reported Thursday.

The 'take and pay' contract obligates Eni to pay regardless of whether it takes delivery of gas from Gazprom or not. Between 2009 and 2011 Eni had to pay Gazprom 1.5 billion euro per year for gas they it didn't use.

Last October, Eni Chief Executive Officer Paolo Scaroni announced his intention to abandon the company's 'take or pay' contract with Gazprom, Russia's state-owned gas company. Italy's gas market was down 4% in 2012, and in December Paolo Scaroni said his company didn't take all the gas allowed for in the Gazprom contract, citing an 'extremely weak' market.

Gazprom shipments to the European market were down 7 percent last year, Bloomberg reports. Supply to Italy dropped 12% in 2012, by almost 77 billion cubic meters according to Eni.

Eni appears to be following in the footsteps of Czech RWE Transgas, who on Wednesday won a $500 million arbitration against Gazprom over the 'take or pay' clause, as the Czech company told ICIS. Gazprom is settling similar cases out of court with EON SE and Poland's SA.

It is unlikely Gazprom will end the current contract with Eni, according to head of Eastern European Gas Analysis Mikhail Korchemkin. If Italy rejects it, Gazprom will reduce exports to Italy, Gazeta.Ru quotes him as saying.

It is likely that Gazprom will agree to ease 'take or pay' provisions for Eni, according to Vyacheslav Mishchenko, director of Argus agency. "It makes sense. Eni can be considered a strategic partner of not only Gazprom (it has 20% stake in the South Stream project), but of all Russia, if we take into consideration that it was reached an agreement with Rosneft on cooperation in Russia's shelf worth billions of dollars. Gazprom, in its turn, might ask for reciprocal preferences for its concession on the gas price," he told Gazeta.Ru.
You can share this story on social media: