Old dogs, new tricks: Seniors now preferred job candidates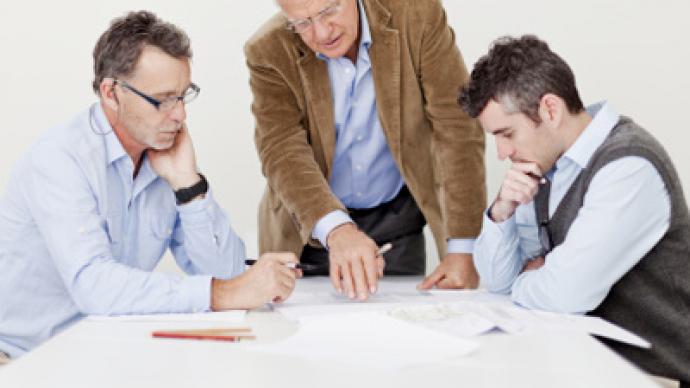 Active seniors are becoming preferred job candidates all over the world at a time of economic uncertainty, with employers interested in their experience and strong loyalty.
­The report, prepared by the US Bureau of Labor Statistics, reveals, that the unemployment rate for older workers in February was 5.9%, against 7% for the 25-54 age group. Also people aged 65 or over received 600,000 of 2.5 million new jobs last year, pushing the number of working seniors up by more than 10%.
People aged 55 or over got 3.6 million jobs over the last five years, while those aged 24-54 years have lost 7.6 million, the Bureau reported.
Meanwhile the European Commission issued the white paper proposing a range of initiatives to help create the right conditions so that those seniors who are able to continue working will do so.

Pensioners today represent 24% of the EU population as people live longer and have fewer children. But active pensioners will face high competition on the job market as the unemployment among young Europeans remains high.

Analysts say poor investment returns and interest rates on savings forced many retirees to resume working or to look for a side-job. Older workers are also rich in experience, which can be applied to different tasks, making them preferable to younger, less-experienced candidates.

As for Russian job market, it has been "no country for old men" for the last decade, as many people aged 45 or over faced difficulties while seeking a job. But now the situation is changing, with employers paying more attention to people over 45.

"Today our country's economy actively develops and sorely needs human resources. Due to the demographic situation older people become the major labor resource. Seasoned, skilled professionals become in demand," says Alexey Zakharov, the president of job portal Superjob.ru.
About 25% of Russian companies readily employ people over 50 years old, according to the survey carried out by Superjob.ru. About 37% of companies hire retirees from time to time, if a candidate is a rare professional or high qualified.

"But not all older people who look for a job manage to obtain a position", added Mr Zakharov. "Older people are often unprepared to enter labor market as they don't know its laws. Senior job seekers should take into account that their skills aren't obvious for an employer. They would have to prove it in word and in deed at the interview."