Strong elite residential real estate brings developers back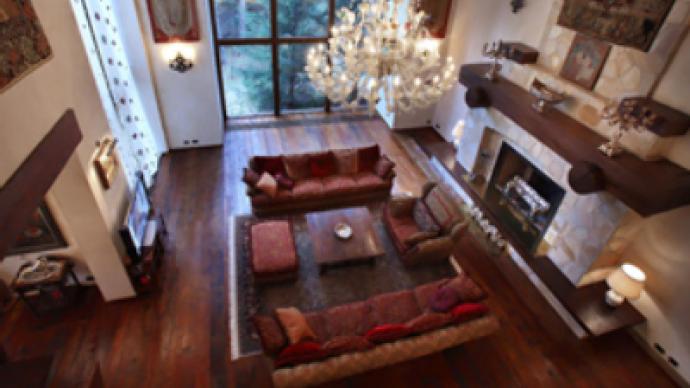 2010 has seen a strong performance from elite quality residential real estate, with developers bringing project back into play after being hit by the global credit crunch.
Although price rises during 2010 have remained small, Blackwood Real Estate analyst, Ksenia Barzakovskaya, says demand is growing and that developers are beginning to bring mothballed projects back into the pipeline.
"On the whole, since the beginning of the year the prices in the elite residential market of Moscow increased 2-3% in $ and 7-8% in roubles. The small positive changes can be observed as residential prices are growing, credits are being issued and vacancy rates in offices and retail properties are declining. Developers go back to the projects they once put on hold and begin to deliver some of them."
Ludmila Kostyaykina Head of Elite Residential at Santa Real Estate Agency says that developer activity intensified as developers straightened out their financial circumstances in the wake of the global credit crunch.
"The summer season was quiet as usual but now we can see the investors' activity and several new coming soon projects from developers such as Restoration-N investment and Construction Company. I have seen PIK intensified its activity on the market as well as AFI Development after successful restructuring of their debts and strong bank support"
Dmitry Tsvetkov, Head of suburban real estate at Penny Lane Realty says a similar trend is unfolding in Moscow region with a recovering market bringing developments out of deep freeze.
"In the 1st half of 2010, stability and gradual recovery of the market were characteristic of the countryside residential real estate market of Moscow Region. As opposed to the previous year, the number of deals increased, potential buyers became more active, which is expressed in the growth of number of calls and demonstrations by the countryside residential real estate properties, and developers announce their future plans concerning the implementation of new countryside settlements or the "unfreezing" of the properties, the construction of which was put on hold for the crisis period."
Tsvetkov added that the major priority for regional buyers is access to transport and infrastructure.
"Nowadays, when investor comes to us with request on residential property purchase he, first of all, ask for exact locations which have a highly developed infrastructure with supermarkets, schools, communities and kinder garden. This re the main attractions for countryside investors and already became an irreplaceable criterion for elite residence"
Market participants expect a continued gentle price rise for elite residential real estate, as developers bring frozen projects back into play to meet rising demand. Tatiana Grozner expert elite residential real estate Intermarksavills expects a price increase of 4% by the mid 2011
You can share this story on social media: