Elite rental prices come back to earth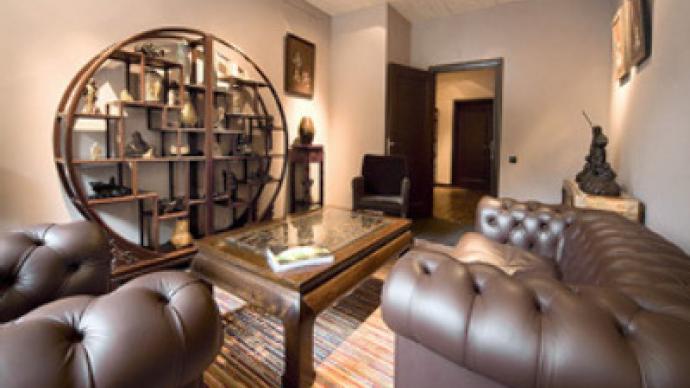 Russia's elite rental market has slumped about 30% since Novermber, marking a return to earth for Moscows once notoriously overpriced elite rental rates.
Moscow's housing rental market has been sliding this year, after a decade of relentless growth of up to 30% a year.
Tamara Ayoub has been working with foreign corporate tenants for more than 6 years. She says only now have rental prices started to bear some relation to the quality of the property on offer.
"At the very top end of the elite rental market – $15000 a month and upwards – there has been a more significant decline. But a lot of these properties were overvalued in the first place to some extent. But the average fall has not been more than 17%."
A year ago it was difficult to find a premium class apartment for less than $7000 per month in a residential district. Now they can be found a third cheaper – and in the city's historical centre according to George Dzagurov, CEO of Penny Lane Realty.

"Compared to the year 2008, we have increased the number of deals. But the deals are lowering budgets, so what we have is 25 to 30% decrease in our income."
An average high-class apartment is available for $5000 – $7000 dollars per month. The most expensive districts like Arbat and Zamoskvorechie remain solid favourites at the top of the market. Tamara Ayoub notes other things, like the type of the house, internal design, and infrastructure are a matter of taste – which depends on where the client comes from.
"A lot of our corporate clients particularly coming from Europe, UK, US, when they move to Moscow, they want to live in a restored mansion. They like the idea of high ceiling, the wooden floors – that's what they were looking for when they moved to Russia. And I'd say most of our Russian clients are looking for high tech newly developed apartment within the same location."

To boost business, real estate agencies are having to offer good deals. Penny Lane has offered their corporate clients free luxury living, if they sign up to a long lease. The market seems to have finally stabilised this spring – but realtors aren't expecting any jump in prices in the near future.
You can share this story on social media: