Egypt seeks up to $4.8bln IMF loan
Published time: 16 Aug, 2012 10:23
Edited time: 16 Aug, 2012 14:23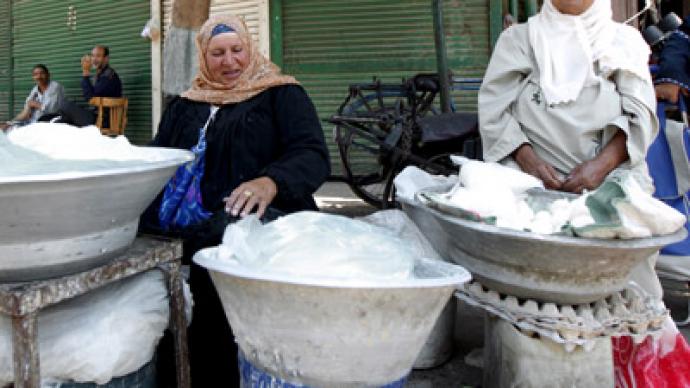 Egyptian authorities are to discuss a possible $4.8 billion loan from the International Monetary Fund, when the lender's chief Christine Lagarde arrives in Cairo next week.
"We will discuss, in the negotiations we are to carry out with the IMF, increasing the loan to $4.8 billion,"  the Finance Minister Mumtaz al-Saeed said.

The IMF confirmed in a statement that Lagarde would head the delegation, which starts its visit to Egypt on August 22.

Since late last year, the country's interim government has been negotiating with the IMF to secure a $3.2 billion loan to support the economy during a transition period, but no deal has been reached.

The Egyptian economy has been struggling since the political turmoil which resulted in the ousting of President Hosni Mubarak at the beginning of last year. Foreign currency and gold reserves have plummeted from $32 billion to $18.2 billion in a year. Unemployment has been rising, and tourism which accounts for 12 per cent of Egypt's GDP has been suffering heavy losses due to security issues.

Egypt's Finance Minister added he also asked the US to provide a $500 million grant for the country. However, it's still unclear whether he received a response.

Meanwhile other Arab states are also taking steps to support Egypt's financial system. In June Saudi Arabia transferred $1.5 billion as direct aid, approved $430 million in project aid and said it would allow Cairo to use a $750 million credit line for oil imports. Qatar extended a $2 billion loan to Egypt on Sunday and said it would transfer the first $500 million tranche this week.