EBRD continues to invest in Russia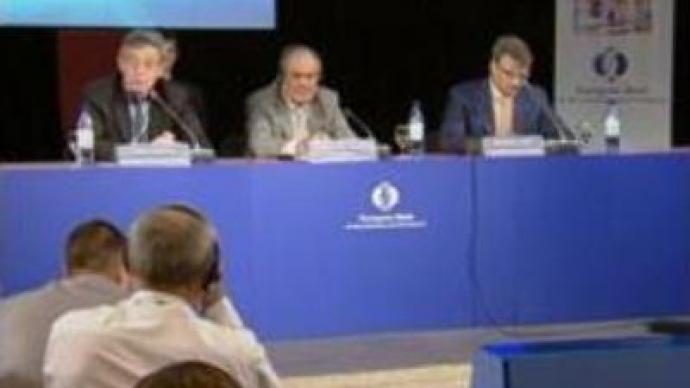 The European Bank for Reconstruction and Development (EBRD) signed a deal with Lukoil providing $US 200 MLN of funding to improve safety at the oil company's facilities across Russia.
Helping countries to make the transition from command to market economies, the London-based European Bank for Reconstruction and Development has made Russia the main focus of its work. The EBRD invested more than a third of its fund allocations in the country last year.Speaking at the bank's annual general meeting in Kazan this week, its President said it will continue to up its investments in the country until Russian companies take over the role.
"If the funding of the bank is not needed any longer because the private sector does it alone, then gradually we shall stop. This is exactly what we have seen in Central Europe. I think we are not yet there in Russia, but we see progress,"
said Jean Lemierre, EBRD President.A crucial part of that economic progress is Russia's own new Development Bank created by Presidential decree on May 17.More than $US 9 BLN will be transferred to the bank this month from the country's Stabilisation Fund of oil revenues.The Economic Development and Trade Minister, German Gref, said the bank's main aims will be to support Russia's exporters and build up the country's infrastructure.
"The Russian Development Bank will replace the sectors which due to macroeconomic factors cannot fund private banking structures. We will enforce strict control over the bank's activity to stop it being involved in commercial projects,"
German Gref stressed.The EBRD supports this move and says the two banks will compliment rather than compete with each other.So, the combination of the two development banks is set to give a boost to both Russian private and public sectors' going forward.
You can share this story on social media: