Asian demand to drive East Siberian gas boost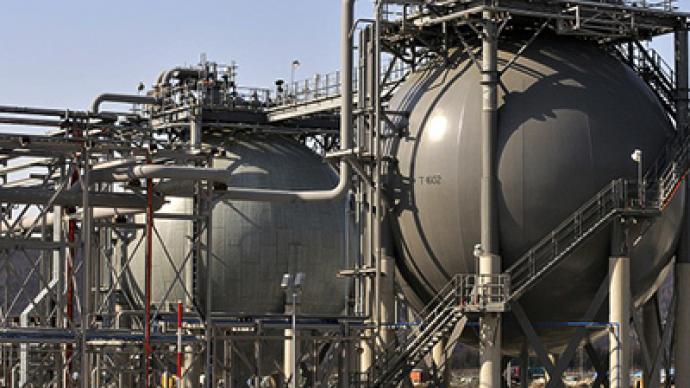 Gazprom will start supplying more than 10 billion cubic metres of gas annually from 5 years time. Currently it sends only LNG to Asia but the gas giant plans to see Asian exports match Europe.
Asia imports just one twentieth the gas that Russia supplies to Europe. Japan, India, and South Korea, receive just 8 billion cubic meters of Liquefied Natural Gas from Russia by tanker.That leaves the booming Asian economies with significant potential demand growth Visiting Seoul, Gazprom head, Alexey Miller sees the Korean market alone expanding by 15 per cent within the decade."Our Korean partners are interested in increasing the gas supply into the Korean market and today we have agreed with KOGAZ Company on the fact that we move to the next stage of negotiations." Gazprom is also in talks with China – as ever, the sticking point is price.Gas consumption in China is expected to balloon to 200 billion cubic meters a year – offering a new export market for Russia. But Konstantin Simonov, Head of the National Energy Security fund, says Russia should keep its western gas fields for Europe, and supply eastern consumers from a new tap. "First of all we must think about the increase of production in the east part of Russia – it is a very important task – because we know that the future of the Russian gas industry is in the east part of Russia, not in the western part of Russia, because we see the decline of production on our big giant west Siberian fields.And that is why it is a very simple task.We have the new market, and we have the new fields, which are not far from the new market."The key to winning the Asian markets, is SakhalinIsland – holding vast hydrocarbon reserves. Gazprom is accelerating its Sakhalin-3 gas project in the Far East – to come on stream by 2011.
You can share this story on social media: