Internet preferred to sex and chocolate as its GDP share soars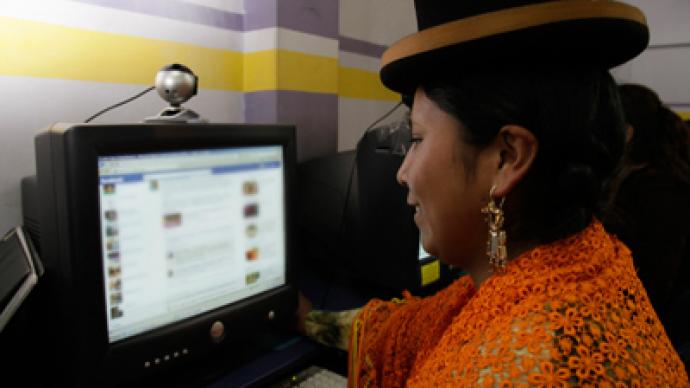 Now that the word "like" has emerged as the most meaningful in the life of millions of people across the globe, including the US, no wonder online shops, where everything is just a click away, have squeezed out traditional supermarkets.
A new study by the Boston Consulting Group has found that the Internet contributes more to the US economy than the entire federal government. The findings show that the Internet accounted for a whopping $684 billion, or 4.7%, of all US economic activity in 2010. By comparison, the federal government contributed $625 billion, or 4.3%, to the nation's output. The study also showed that the Internet is a much more valuable possession than some of the other small joys of everyday life like sex or food. It found, for example, that 77% of Americans would prefer to give up chocolate for an entire year rather than go without the Internet. Only 21% though would give up sex, and, fortunately just 7% of respondents would go without a shower. As the Internet experiences unprecedented growth in importance worldwide, all sectors are feeling its impact. In the retail sphere alone, e-commerce accounted for 5% of US sales in 2010 and is increasingly growing thanks to the sales increase seen from Internet consumption. As a share of GDP, only three countries have larger Internet economies: the UK, where the Internet accounts for 7.2 % of GDP, South Korea and China. Not only is the Internet economy a contributor to GDP growth rates worldwide, it also has a fundamental role in everyday life and drives economic growth for Internet-based businesses, which are increasingly going digital to take advantage of these opportunities.. Boston Consulting Group says the Internet will grow by about 10% a year through 2016 in the G20 nations. It will grow nearly twice as fast in emerging markets as in developed economies, with Argentina and India leading the way.
You can share this story on social media: