EU vegetables still unsafe?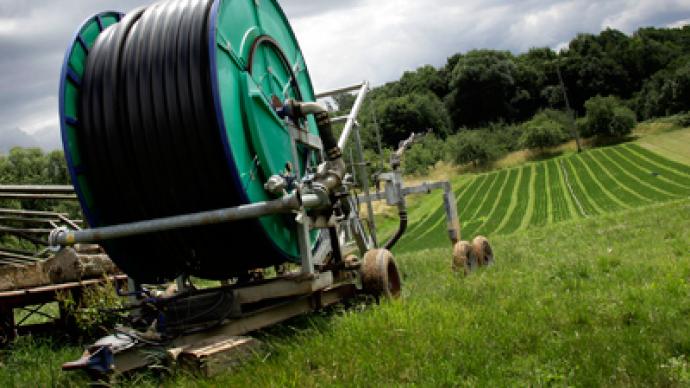 Russia has expressed doubt over the safety of agricultural products from the EU. The country's Chief Sanitary expert says the Netherlands still conduct prohibited experiments on mutant strains of bird flu.
Last year's E.coli panic may surface again, warns the head of Rospotrebnadzor, Russia's main goods quality watchdog. Gennady Onishchenko recalled that European colleagues have not yet presented the results of their investigations into the cause of last summer's outbreak of E.coli – an acute intestinal infection that hit a number of EU countries, claiming 50 lives. Russia had to ban vegetables from a number of EU countries from May 31 until August 9. The outbreak was registered in 16 countries, with the number of cases reaching four thousand and the disease highly resistant to antibiotics.The first culprits named were Spanish cucumbers, with the blame soon falling on Dutch soy and sugar, and finally on seeds and beans from Egypt. At a recent international forum, Germany's Robert Koch institute, which studied the outbreak, failed to answer a question about the causes of the intestinal infection. In a report, the institute rejected an earlier hypothesis that the cause of E.coli lay with agricultural products from Egypt. "[All] this shows the failure of the entire system of European epidemiological monitoring and epidemiological investigation. The alarming belief remains that if this phenomenon recurs, European countries will remain unprepared to fight the disease, as was the case in early summer last year"- Onishchenko commented.Shortly after Russia banned fresh vegetables from Europe last year, the EU warned this might hamper Moscow's World Trade Organization accession, which Russia had sought for 18 years. In response, then Prime Minister Vladimir Putin said the government would not risk poisoning its own people by lifting the ban. While European countries hurled accusations at each other over the E.coli scare, prices on all fruits and vegetables, irrespective of their country of origin, rose sharply in Russia, with suppliers trying to push up prices even after the ban was lifted."The exact origin of the virus is still unknown", said Onishchenko. "Where the infection came from and where it went is still not clear," the chief sanitary inspector added.
You can share this story on social media: