Dutch construct industrial park near Moscow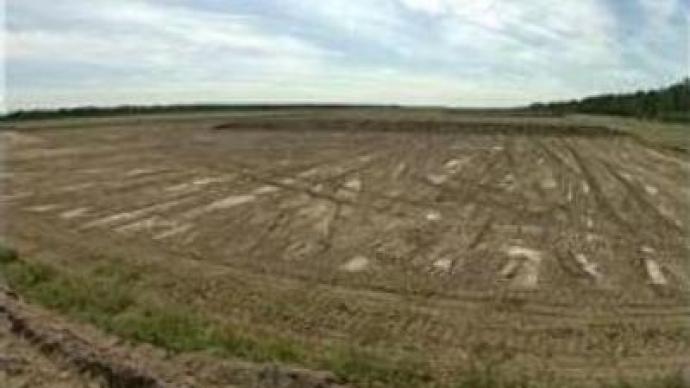 Construction, led by Dutch company Noble House, of Russia's first and so far largest European-standard industrial park called V-Park, has just started in the city of Vladimir, capital of the region of the same name.
Situated 200 kilometres east of Moscow, with a population of less than 0.5 MLN it was unlikely to attract the interest of foreign businessmen unless they have a passion for medieval churches – until now.Here, just 20 kilometers away from Vladimir, on the way to Moscow, a business dream is becoming a reality.There's nothing there now, but it will be the location of V-Park, a 240 hectare industrial park to service foreign production companies.The man behind the project, Theodorus Schreurs, says the Vladimir region is cheaper than Moscow region and just as convenient."Vladimir is a very good location for logistics. We have the Trans-Siberian railway here; we have the M7 federal route so it makes perfect sense to come here."Schreurs' company is putting US$ 100 MLN into the project, and says negotiations are underway with a strategic investor for V-Park, which will cost US$ 400 MLN to complete."A lot of production companies are looking at Russia now because it's interesting for them to be here, it's a huge market, undergoing huge economic development. So they want to be closer to their customers. Therefore it makes sense to build factories here," explained Theodorus Schreurs.Schreurs says he has already secured companies to take half the plots – but no contracts have yet been signed.They will develop their own spaces, but Noble House itself is building a service area to maintain the site and the people working on it – with a hotel, restaurant, and office centre – which is due to be finished by the end of next year.Schreurs says the entire project will change the face of the nearby villages – areas where there is now hardly any business."In five years time there will be 3000 people working here, who can earn and spend money. So automatically, shops will open, restaurants will open and there will be other motels here," added Mr Schreurs.A question facing Vladimir's governor is how the region will keep up with the massive investment. But he has more than given the project his blessing, standing alongside Schreurs and the Dutch Ambassador Extraordinary and Plenipotentiary to Russia Per Carlsen for the laying of V-Park's first stone.
You can share this story on social media: