Buy in Dubai: Emirate plans the largest mall in the world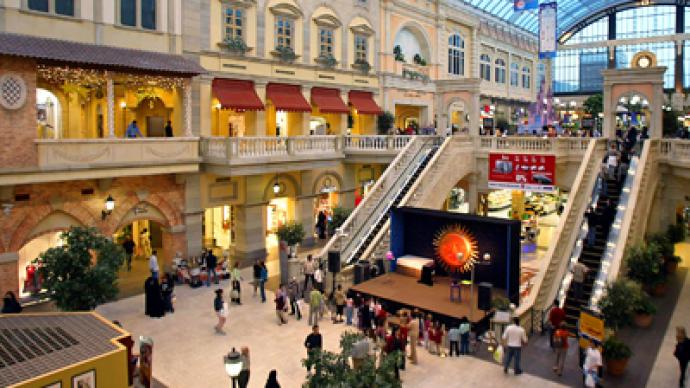 Dubai has announced plans to build the world's biggest shopping mall with hotels and a garden larger than London's Hyde Park.
The project near central Dubai will include more than 100 hotels, entertainment facilities thousands of shops and the biggest cluster of art galleries in the region, the developer said in a statement. The so-called "Mall of the World" would welcome up to 80 million visitors a year. It will be bigger than current record holder, the Dubai Mall with more 1,200 facilities.The mall area called "Mohammed Bin Rashid City," named after the emirate's ruler, will be built by Emaar Properties PJSC, the United Arab Emirates' largest developer by market value, and Dubai Holding LLC. However, the developers didn't specify the expected cost or a construction schedule."The current facilities available in Dubai need to be scaled up in line with the future ambitions for the city," Sheikh Mohammed Bin Rashid Al Maktoum said, according to the official statement. "We have to start work immediately" on the project and to boost UAE economy, he said.The Persian Gulf emirate is famous for its ambitious jumbo projects. Dubai already boasts the biggest mall on the planet, the Dubai Mall, which sprawls opposite the world's tallest skyscraper, Burj Khalifa. Between these two is a man-made lake where the world's largest dancing fountain shoots water 50 stories high.In the past two months Dubai has announced several new projects, and the restart of those halted because of the 2008 global crisis, which hit construction hard. Meydan City Corp., the developer of a 60,000-seat horse-racing stadium and hotel complex in Dubai, said in October it would revive plan for a tower with "sky gardens" and nine swimming pools. Besides that the emirate's ruler re-approved construction of a 1.6 kilometer canal from the Business Bay commercial area to the ocean.Among other plans is a replica of India's Taj Mahal, four times the size of the original, which could cost more than $1bln. The building will be called the Taj Arabia and is designed as an over-the-top wedding venue.However, such ambitious projects are costly even for the second largest oil-rich emirate. Dubai boosted its debt up to $113bn in order to transform the desert city into a tourism and commercial hub, according to the recent Bank of America Merrill Lynch report. The emirate has $7 billion of debt maturating next year and $32 billion in 2014, it said. Meanwhile, Royal Bank of Scotland along with German lender Commerzbank and South Africa's Standard Bank have begun legal proceedings against an investment fund owned by Dubai's ruler in order to secure a $10 billion debt repayment.
You can share this story on social media: