DST purchases set path to IPO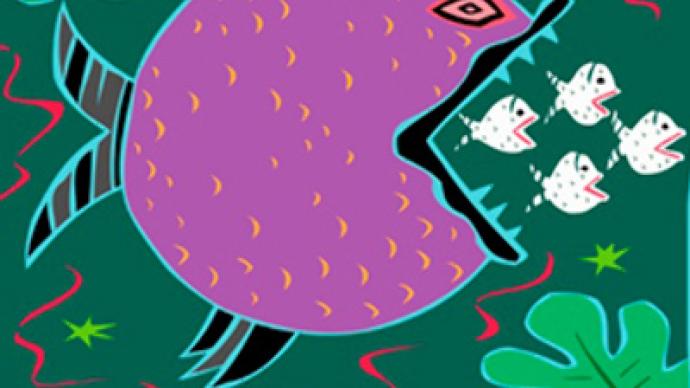 After completing its acquisition ICQ from America Online, Russian internet company Digital Sky Technologies has agreed to exchange shares with Naspers, increasing its stake in Mail.ru to 99%.
DST's April announcement of plans to acquire ICQ for $187.5 million met fierce opposition from US officials who argued that ICQ is a major communication tool for eastern European based criminal groups. However, Eldar Vagabov, Finam analyst, says the number of new users DST's acquisitions will bring in, will make Russia's domestic Internet market more competitive.
"If DST incorporates ICQ in its asset structure and does not develop ICQ independently – then we might see a shift in the leading players in the Internet communications market. By that I mean that it is possible the market share of the biggest company, Yandex, will decrease. This acquisition by DST will only increase the level of competition."
Alesksandr Andryushin, Project Director at J'Son & Partners Consulting, adds that the benefits of the deal, while potentially significant, will depend on how DST chooses to use ICQ.
"The deal is quite profitable for DST, with the main asset being ICQ's client base. ICQ as a communication tool is old-fashioned but it has 15 – 18 million users in Russia and 40 million users globally. DST is paying around around $12 per user, which is quite affordable. But everything will hang on the way DST will use the asset. It might try to improve the technical capabilities of ICQ or just use it to improve the internet assets it already has."
In the wake of completing the ICQ purchase DST announced the completion of another deal with Naspers's subsidiary, Myriad International Holdings which will see MIH take a 28.7% stake in DST and contribute its 39.3% stake in Mail.ru into DST, adding $388 million in cash. This will see DST control 99.9% of Mail.ru, the leading communication and entertainment platform in the Russian-speaking internet world.
Yuri Milner, CEO at DST, said the company hoped to develop the relationship further.
"Naspers's strategic insight has already proven to be valuable in our partnership and we welcome the expertise they will bring to DST. We are delighted to announce this transaction and look forward to creating further value through our relationship."
Antonie Roux, head of Naspers's internet operations, also said they saw big potential in Russia's fast growing internet market.
"We have known DST and its management for years and we share a similar view and approach. We are excited to strengthen our partnership. This opportunity further expands our exposure to emerging markets and the fast-growing internet sector."
The announcement follow DST's purchase of a stake in Facebook last year. The Company also plans to list its Russian division in the United States, according to RBC Daily, with an IPO expected in the autumn, with DST Russia aiming to increase its market capitalzation to $4 billion.
You can share this story on social media: