Dispute continues over GAS OPEC creation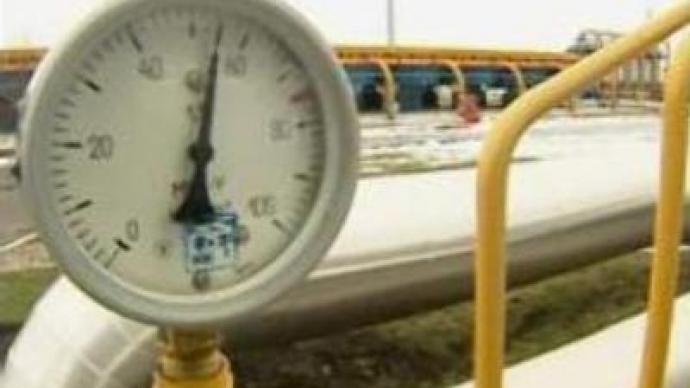 The U.S. Congress has called creation of a Gas OPEC, an organisation of the major gas producing countries, "global racketeering." An agreement to form the cartel may be announced at the Gas Exporting Countries Forum in Qatar next week.
Edward Chow, an expert from the Centre for Strategic Studies, Washington DC, commented on the possible impact of the creation of the cartel on relations between Russia and the U.S.
"The question is really not if Russia gets anything from it but what other countries that Russia hopes to join this cartel such as Iran, Venezuela are going to gain from it. These countries are not major exporters right now and need investments on the part of either western oil companies or western banks to invest in the major infrastructure necessary to produce gas for export. What they are going to get out of the organization that will presumably among other things try to control prices and cartel production from time to time is a more important question. Right now Russia and the U.S. do not trade in gas at all nor it is foreseen over the next ten years or so there will be much activity in terms of Russia's gas exporting to the U.S. So I would think the impact is minimal,"
he said. Meantime, Chief of Russia's Gas Union, Valery Yazev, believes that the world needs a gas cartel, similar to OPEC. He also thinks Russia should play a key role in creating such a cartel.
"A Gas OPEC is needed as a tool to shape fair trading rules on the globalized energy markets."
According to him,
"Russia is one of the main exporters, so, along with Qatar and Iran, it cares about how much money it can earn from its exports, what the long-term perspectives are, and what the transit rules are. It is time to work out a new game plan,"
Mr Yazev stated. Anatoly Dmitriyevsky, the Director of the Oil and Gas Research Institute of the Russian Academy of Sciences tells Russia Today that "there is absolutely no threat to the deliveries even in small quantities if such an organization is established".
"I must add that today the volume of delivered liquefied gas and liquefied gas prices can only be regulated by setting up some kind of OPEC-like organization. Setting up a gas clone of OPEC does not in any way affect the deliveries of gas through pipelines,"
he continues.
"Over 95% of gas is delivered through pipelines. This gas is sold in long-term contracts which are signed for 10-15-20 years and the price does not depend on the collusion of different sides, it depends on the formula of the price that is pegged to the oil price,"
concludes the expert.
You can share this story on social media: