Davos optimism doesn't stop the blame game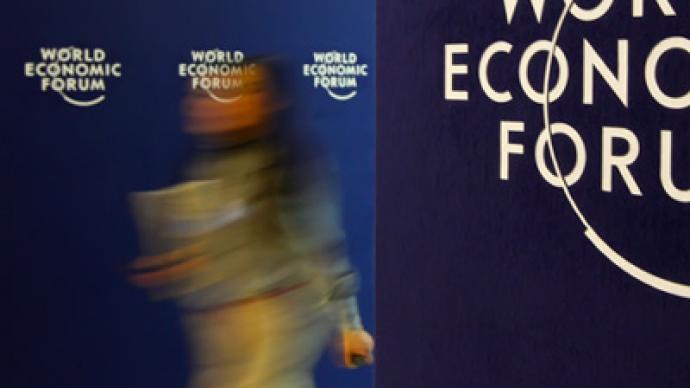 The participants of the World Economic Forum are showing cautious optimism saying they believe the euro-zone crisis will be successfully resolved, though they haven't agreed on the main issues such as Greek debt run-down yet.
"I am certainly optimistic about the resolution of some of the issues that we are facing in Europe today, but I have not seen anybody who would displace signs of terror", Todd Berman, Head of Investment Banking at Troika Dialog told RT.
Many people in Davos are sure the Euro zone will brace up to avoid a default and keep the single currency union together. German Chancellor Angela Merkel is among them. "Europe will become more attractive once we have conquered this crisis, and I'm absolutely convinced that we will be able to master this crisis," she pledged.Meanwhile British PM David Cameron as well as billionaire George Sorros claims the euro-zone countries are far from getting out of the crisis. But as political and economic heavyweights discuss debt issues, the crisis keeps haunting Europe. In Spain, considered one of the biggest economies in the EU, the unemployment rate hit a 17-year high to 22.85%.The US economy is also facing troubles, and there are those pinning their hopes on Europe handling its crisis to help boost its fortunes. But some experts are suggesting the US is trying to make Europe the scapegoat.
You can share this story on social media: