Danone ends recommended price on packaging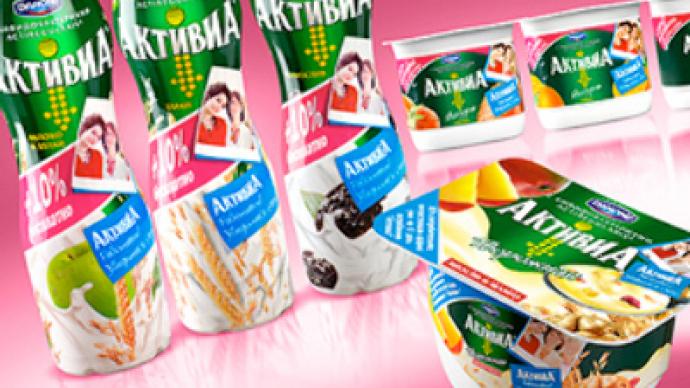 French yogurt company, Danone Industry, has stopped indicating it's recommended retail price for yoghurt after the Russian Federal Anti-monopoly service started an investigation into the practice.
The FAS had opened a potential anti competitive practices investigation into Danone when it placed an inscription on their packaging for the Aktivia drinkable yogurt product with a price of 20 rubles. FAS deputy director Andrey Tsyganov said that indicating recommended retail prices is counter competitive.
"The position of the FAS of Russia is that by placing on the package or in any other way indicating the retail price of their product, the producer can limit competition in the market, by coordinating retailers and compelling them to set the given price without regard for a proper account of expenditures and profit connected with the sale of the product."
Teymuraz Kharitonashvili, head FAS chemical and agricultural branch of the FAS reiterated the concerns about the practice.
"These types of actions by producers can result in a fundamental restriction of competition in various goods markets. In particular, such actions could significantly change the form of contractual relations between producers and sellers."
However, during the investigation, Danone said that it had ceased putting out their products with priced label and had presented documents confirming the destruction of unused packages.

The FAS then ended further proceedings on the case after Danone voluntarily rectified the breach in anti-monopoly legislation. Further action will not be taken.
You can share this story on social media: