Dancing gals 'too distracting' for air show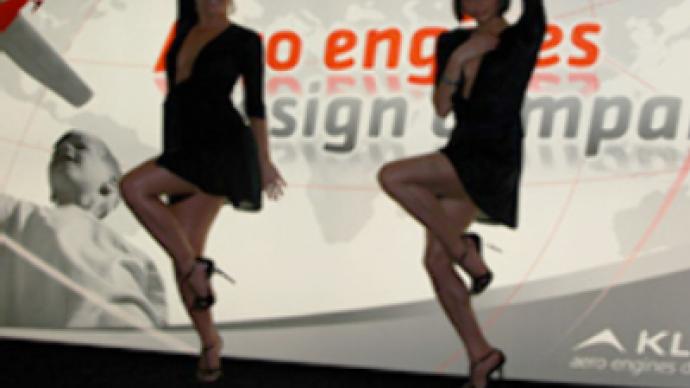 The organisers of the Farnborough Airshow in the UK, asked a company to remove dancing girls from their booth, saying they were too distracting and provoked jams. The two dancers wearing light black dresses entertained visitors between talks.
A spokesman for the Klimov engine producer said the request was surprising and mentioned that show elements like beautiful females promoting vehicles are widely used at motor exhibitions around the world.
"Too bad the organisers banned our girls. They looked perfectly in tune with all the newest military and civilian hardware and gave a special flavour to the atmosphere," he said to RIA Novosti news agency.
You can share this story on social media: