Customs Union pushes ahead for fairer markets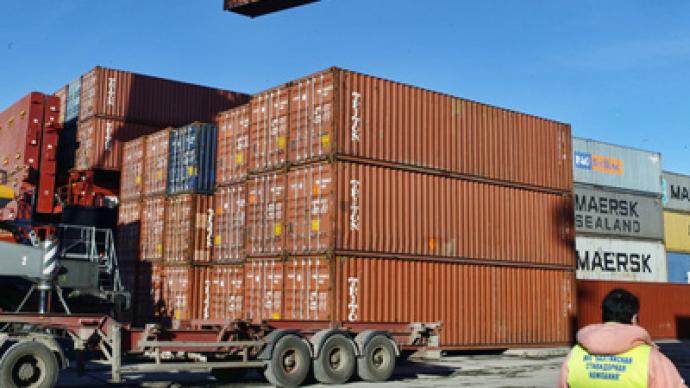 A year since its launch the trilateral Customs Union proved a success. It also stirred up the long lasting negotiations on Russia's entry to the WTO after Russia said it would seek the accession together with Belarus and Kazakhstan.
Russia, Belarus and Kazakhstan are speeding up the next phase of their Customs Union – the Single Economic Space with a free trade area and a common external policy. The trilateral union was launched at the beginning of 2010 to simplify the movement of goods and capital between its members. Russian Prime Minister Vladimir Putin says the move is creating fairer competition. "We are creating the terms for fair competition for all the member countries to help the producers be competitive on the external markets. The single economic space will have unified regulation rules and single economic policy."Russia, Belarus and Kazakhstan with a combined population of 170 million account for more than 80% of the former Soviet Union's economic output. The combined GDP is worth 2 trillion dollars annually. According to Karim Masimov, Prime Minister of Kazakhstan, together the three countries may gain a prominent position on the global market. "I think it gives the possibility to set up new enterprises on the territory of all the members the customs union including Kazakhstan. And we already feel more interest from foreign companies to invest in Kazakhstan because now they are looking for a much bigger market."But the first year of the Customs Union has revealed some teething problems. Belarus imports Russian oil at a preferential price, re-exporting most of it to Europe at a higher price. In response Russia introduced export duties and that almost brought the countries to an oil war. Only after Belarus ratified the agreements on the Single Economic space Russia agreed on a duty-free oil delivery. This will eventually benefit all the Union members and provide the springboard for next stage of integration.
You can share this story on social media: