Court win for Georgian mineral water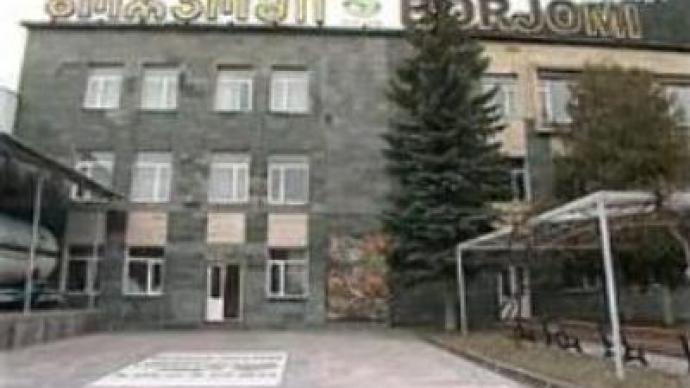 Producer of Borjomi, Georgian mineral water won a legal battle against illegal imitations. Russian court last week fined Russky Borzhom, the producer of fake Borjomi, almost $US2,000 and ordered bottles to be removed from shelves.
Borjomi's successful lawsuit upheld the company's sole right to use its trademark. The original was banned from Russia last year on safety grounds and the EU has recently followed suit.The victory goes some way to counter Russia's image as being weak on property rights. Several international studies have put Russia among the top ten violators of intellectual ownership.
"We observed a very encouraging evolution in the intellectual property rights protection in Russia. There are definitely much worse places in the world. This case of Russky Borzhom is a historical step forward. Russian legal system proved it can protect property rights even of such company as Georgian Glass and Mineral Water whereas the product itself is not existing in the market,"
says Vladimir Ashurov, Chairman of GGMW/IDS Group, which makes Borjomi.Piracy has been one of the major stumbling blocks in Russia's efforts to join the World Trade Organisation. But some say the media and lobby groups exaggerate the problem.Gorodissky&Partners law firm brought about Borjomi's victory in its case against the Russian counterfeiter. But lawyers say it wasn't a special case. Russian law enforcement protects the intellectual property rights of all those who seek to defend them.Lawyers go further and say Russia's problem with counterfeiting should be kept in proportion.
"Wherever we go we see that counterfeiting is there and the question is only what the level is. Many people for example say that China has a very high level of counterfeiting. But they forget to say that the Chinese population is ten times more than the Russian population or that of the United States,"
says Vladimir Biriulin, Partner, Gorodissky and Partners.Biriulin also says international surveys are not objective. Russia's legal system is relatively young and cannot be compared to that of established market economies like Norway. To add to the distortion, fewer companies in Russia are willing to take their cases to court.
"We receive every week a dozen of letters from the Russian customs informing us that they detained this or that product on the border. We immediately inform the right owners of that seizure but unfortunately only 1 out of 10 right owners react positively in that they indeed want to proceed with the case. Other right owners say simply that they are not interested,"
claims Vladimir Biriulin.Russia's lawmakers and politicians have spoken publicly about new measures to combat piracy. The lower house of Russian Parliament recently voted in favor of harsher penalties for violations. And Russia's Minister of IT and Communications Leonid Reiman has also stressed his country's commitment to the cause.Borjomi has shown it is possible to win a copyright infringement case. And its experience may encourage other companies to go to court.
You can share this story on social media: