Could Moscow's real estate market cool down?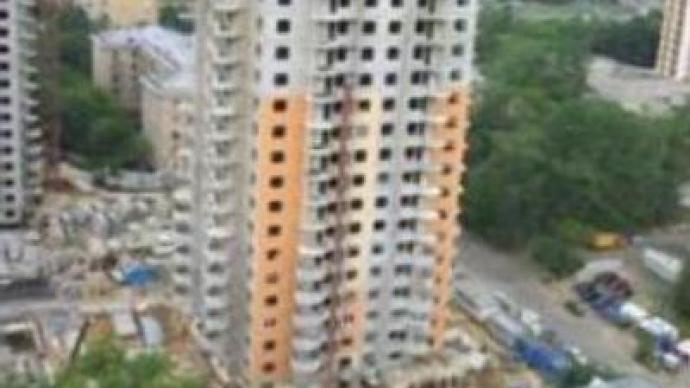 Real estate prices in Russia's capital have nearly doubled in the past year and tripled over five years. But is the trend about to change as growth in Moscow's frenzied housing market slows?
Potential real estate buyers in the capital can breathe a sigh of relief: Property prices have slowed their pace of growth from about 10% a month in early 2006, to less than 1% in November and December. Analysts say the slowdown may reflect global housing market trends. According to Nuri Katz, CEO of the 21st Century Company,
"over the last few years, sellers in the U.S. were able to get higher prices than they asked for. They could have auctions for their houses. Now they can't, there is a slowdown of housing prices in North America and a reversal of them. This brings back the idea that Moscow may be just joining the world community in the slowing of housing prices."
In addition to global factors, Russia has its own hurdles that weigh on the market: Less than 10% of Russian property buyers use mortgages. And with Moscow real estate prices stabilizing at more than $4,000 a square metre – almost twice as much as the average Moscow income of $2,500 a month – the sector may look dangerously overheated. But some experts say it's nowhere near a bubble.
"It's a very youngish, embryonic market. One can hardly speak about a bubble today. For sure, not over next several years. Over the next 3-5 years, possibly the next 7 years, we will have a very powerful overturn in the real estate market in Russia,"
Michael Lange, Chairman for Russia and the C.I. S., Jones Lang LaSalle, predicts. Although some say housing demand in Moscow still outstrips supply, real estate agents say other factors, such as political uncertainly, may negatively affect the sector.
"The next couple of years are going to be very uncertain with Duma elections and the presidential elections. Whenever there is political uncertainty there is economic uncertainty. Possibly, with the fear of political uncertainty a lot of current real estate owners will be looking at the market and trying to fix their profits, or simply lower their risks, by selling their real estate,"
Mr Katz expects. As the country heads for its eighth straight year of economic growth, it is real estate prices – not politics – that interest Moscow residents the most.
You can share this story on social media: