Costa Concordia turns into morbid tourist spectacle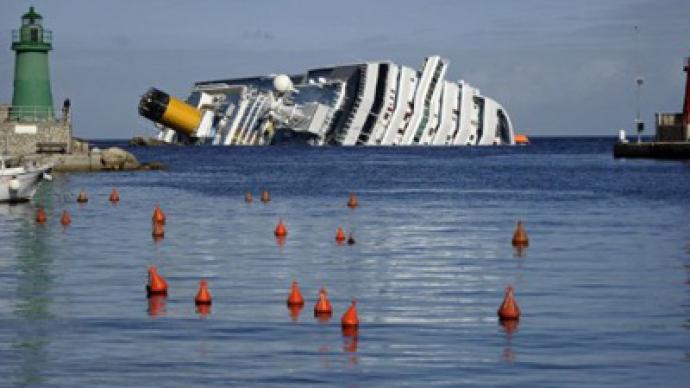 The wreck of the cruise ship Costa Concordia has become a tourist attraction. Hundreds of tourists have been heading for the tiny Italian island of Giglio off the coast of Tuscany.
Even though the rescue work is not over, trippers have arrived to see the vessel which sits on rocks like a beached whale.Over the weekend ferries to the island were fully booked. Locals condemn the visitors calling their interest "morbid" and "unhealthy".Vendorsacross Italy have been doing a roaring trade during the last week selling T-shirts with the photo of the Costa Concordia's Captain and the motto 'Back to the Vessel, damn it!' They are believed to be the first words Coast Guards said to him after the disaster.It's part of human nature to see the results of tragedy. Tours to the town closest to the Chernobyl nuclear disaster were very popular in Russia a few years ago. "No wonder the Concordia crash attracted that much people", said Tatyana Kazeko from Lanta Tur Voyage. "Big companies do not arrange such tours because it is immoral", adds Tatyana.The Costa Concordia was carrying 4,200 passengers and crew when it ran onto rocks ten days ago. Thirteen people are known to have died, and another 19 are still missing.
You can share this story on social media: