Coca-Cola's Russian tale gets juicier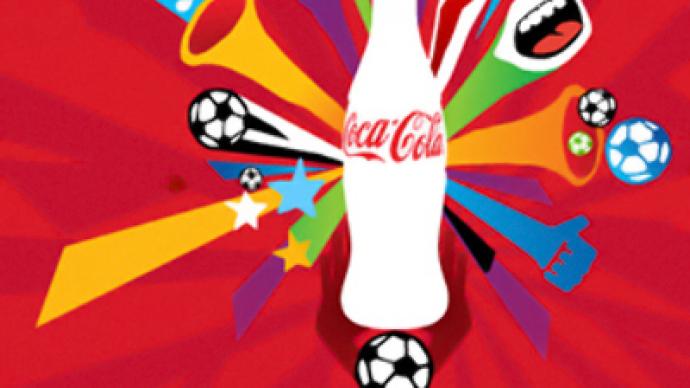 Coca-Cola has completed its acquisition of OJSC Nidan Juices, according to the Coca-Cola Company's press release on September 1.
The price tag on Coke's deal was not revealed. Meanwhile, tracking back to the 2007 year deal in acquisition of Nidans' 75% plus one share for $530 million by Lion Capital, suggestions can be made assuming the company debts and price change per share.
Nidan Juices is the production and sales wing of the holding Nidan, and includes Moscow-based LLC Nidan Gross and the joint venture LLC Nidan Ecofruct in Novosibirsk.
Rumors that Nidan was up for sale began circulating in January, and Coca-Cola was quickly identified as the main pretender for the asset. The Coca-Cola Company European Refreshments had applied to the Russian Federal Antimonopoly Service (FAS) for permission to buy Nidan early in March as the agreement was reached. Russia's governmental oversight commission for foreign investments approved the deal in early August.
The head of monitoring the chemical industry and agribusiness FAS Teimuraz Kharitonashvili told Kommersant that the deal has been approved under the agreed conditions.
"The procedure for approval of the transaction has been made easier assuming the fact that Nidan is going to be acquired by another Coca-Cola business structure which does not possess any juice production assets on the territory of the Russian Federation." said Mr. Kharitonashvili.
Coca-Cola already owns the Russian juice-maker Multon and its Dobry and Rich brands. With the new juice assets purchase the company will acquire the range of popular and recognized brands such as "Caprice", "Caprice Tea", "Moya Semya" (My Family), "Sokos", "Champion" and "Da!".
The acquisition is made in terms of expansion of TCCC in non-carbonated drinks segment, and it is expected that it will significantly contribute in costs optimization and increase revenue of the company, noted Zoran Vucinic, President of the Coca-Cola Company in Russia, Ukraine and Belarus.
"This is an important deal for TCCC. We have created a reputation in the Russian market, offering a wide selection of high quality beverages. Now we can further expand the product range here. Our long-term strategy in Russia is aimed at sales growth, increasing investment and creating new jobs. Partnership with Nidan allows us to reach each of the goals," said Zoran Vucinic
Since the start of the 1990s, Coke has invested $2 billion in Russia and it intends to put another $1 billion into developing its infrastructure in the country in the coming three to five years, the company said.
Deputy Director General for Economy and Finance Nidan Juices Company Dmitry Avdeev hailed the deal, pointing out a prosperous future for Nidan and its products under the Coca-Cola management strategy
"The purchase of Nidan by the outstanding leader in the soft drinks industry indicates the strong position of our company and the potential of the Russian market. This agreement gives us confidence that Nidan will add on investment and raise its share price with a stable future and growing prospects for the benefit of our employees, customers and consumers."
You can share this story on social media: