Christie's opens up Moscow office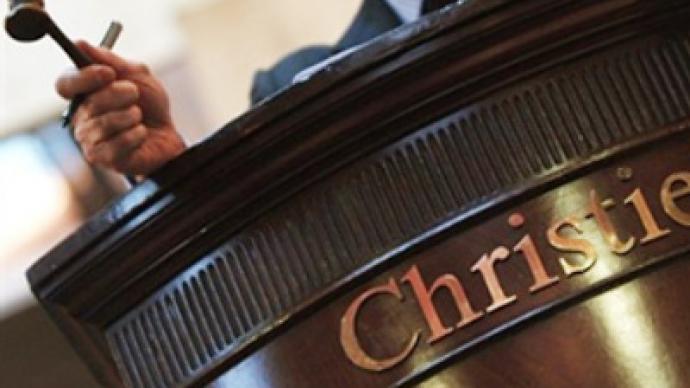 The world's largest auction house, Christie's, opened its Moscow office this week in a move it says will strengthen its relationship with Russian art buyers.
According to Christie's estimates, Russian collectors bought artworks worth $130 million from the Company in 2009, which was down from $150 million in 2008.
Mathew Stevenson, CEO of Russian representative office, says the opening of a Moscow office has been long delayed due to the financial crisis and economic downturn, but will result in closer cooperation with the Russian art world and customers, as well as more efficient.
"Despite Christie's having been operating in Russia for about 17 years, and having had representatives in Moscow, we didn't have an office where clients could come and look at our catalogues – to consult on auction participation, and the storage of works of art. We've taken a long time over choosing a location and have finally found a perfect office convenient to work in for both us and our clients."
Stevenson adds that the Moscow office will complement Christie's 54 offices in 31 countries and 10 trade floors around the world, including London, New – York, Paris, Geneva, Amsterdam, Dubai and Hong – Kong.
According to Christie's Chief, the new Moscow office will also give Russian collectors access to a broader range of services and will help to always keep them up to date with the latest changes.
"In the near future we'll make it available for our clients to participate in all of our nearly 500 auctions held all over the world. This will be done online in our office by means of our 'Christie's Live' system. Besides, we are going to actively inform our Russian clients about other activities of the Company as well, which includes the market of elite real estate (Christie's Great Estate), education (Christie's Education) and also the services for storing works of art (Christie's CFASS) in London and Singapore."
You can share this story on social media: