China's Sinopec forms $3bn global joint venture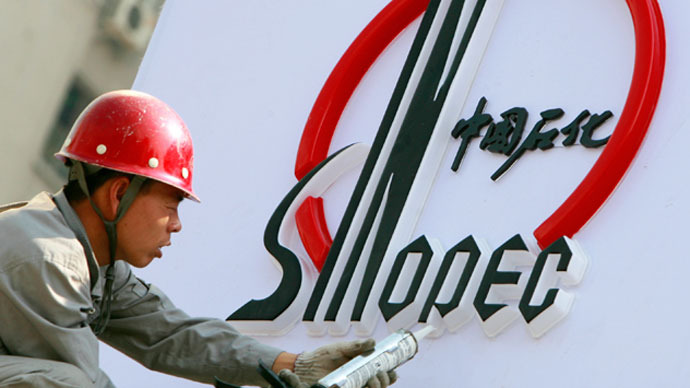 China's Sinopec is to acquire oil and gas assets in Russia, Kazakhstan and Colombia from its parent company China Petroleum & Chemical Corporation. The move is aimed at raising profitability and global competitiveness.
The state-owned company said it is setting up a $3 billion joint venture with its parent company to acquire the assets. Each company will provide half the investment, but Sinopec will have control.
Chief Financial Officer Wang Xinhua said on Monday the "acquisition will bring substantial potential to the company." The deal is forecast to raise its proven crude oil reserves by 9%. Profit at Asia's biggest refiner by volume fell by 13% last year to $10.3 billion as income from its chemicals unit plunged on low demand because of the economic slowdown in China.
The future joint venture plans to acquire a 50% stake in Caspian Investment Resources, which develops oil fields in Kazakhstan, and a 50% stake in Mansarovar Energy Colombia. In Russia the joint venture is aiming for a 49% stake in Taihu, which holds 97% of Udmurtneft which is engaged in exploration, development and operating hydrocarbon and oil fields.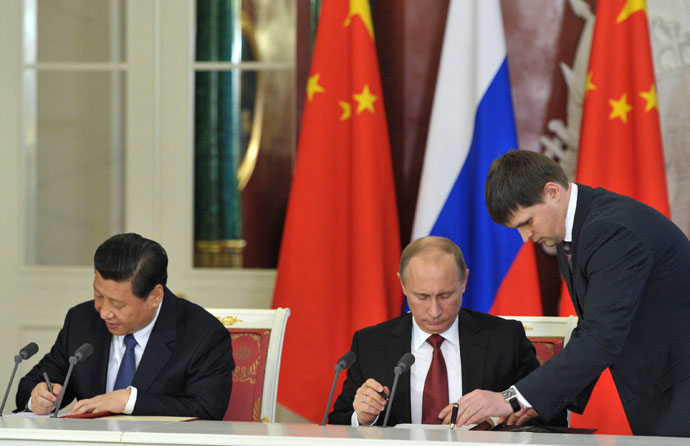 Last week a package of energy deals were signed in Moscow, as the new Chinese leader Xi Jinping was visiting Russia to discuss developing cooperation with President Vladimir Putin. Rosneft agreed to increase exports to China by an additional 31 million tonnes over the next 25 years. Additionally, Russia plans to increase its oil supplies to China by 1 million tonnes via the Eastern Siberia–Pacific Ocean oil pipeline in 2013 and from 2015 to 2017 Rosneft reportedly plans to send 7 million tonnes of oil to Asia by sea.
You can share this story on social media: