World's biggest on-line shopping day in China dwarfs American Cyber Monday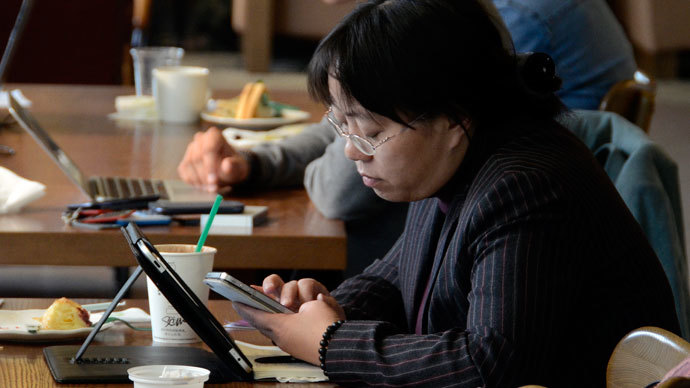 In China this Monday has been dubbed the 11.11 Shopping Festival, and is expected to hit new records for internet purchases. Online retailers offer huge discounts on all sorts of goods, driving sales well above the record seen in the US on Cyber Monday.
Monday is "Singles day" when young Chinese celebrate their bachelor life, and on-line retailers from all over the world offer various goods - from infant apparel and wine to BMW cars – at huge discounts. 
In 2009 the Alibaba Group, that controls 80 per cent of China's e-commerce, launched an online shopping festival on its   platforms: TMall.com and Taobao Marketplace to help celebrate the day and liven up a slow shopping period between October's National Day and Chinese New Year in January or February.  
An estimated 13.7 million buyers placed orders in the first minute of the holiday sales, with revenues topping 10 billion yuan at 6 a.m., Xinhua reports, citing the data from Alibaba.
"On our website, traffic tripled in the last five days, and we're hoping to see a month's worth of sales happening in one single day," said Isaiah Cheung, Microsoft's vice president Greater China.
The China Market Research group predicts $5 billion total sales during the holiday, up to 20% higher than the year before. This compares to a $2.3 billion expectation on Cyber Monday in November according to Adobe.
"Singles Day has become a hugely important day for retailers. The discounting today has been the talk of consumers. Aside from Chinese New Year, this is becoming one of the key days for retailers to launch promotions," Shaun Rein, Shanghai-based managing director of China Market Research Group, told CNBC.
Cyber Monday, similar to Singles Day trade event comes on the first Monday after Thanksgiving. The holiday is widespread in United States and Canada. In 2012 the total online sales reached $1.5 billion.