​Chinese PMI hits 8 month low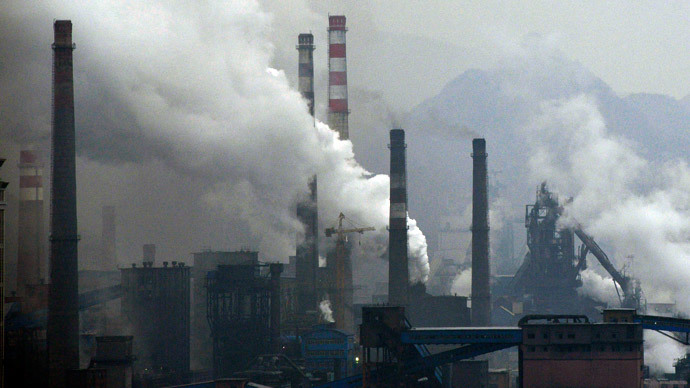 China's manufacturing activity is likely declined to an 8 month low in February, after showing only a modest PMI expansion of 50.1, according to Reuters' data.
The median forecast of 12 economists suggests the downturn is continuing, and in February the Chinese PMI may slide to 50.1, compared to January's 50.5.
PMI activity above 50 means an expanding economy, while an index below leads to contraction. Last time the index showed contraction in China was in September 2012, when it fell to 49.8.
If the economists' estimates for February are right it will be the third straight month of decline since November's 51.4.
The HSBC and Markit Economics survey released last week showed some negative figures for the Chinese economy. The manufacturing sector hit a seven-month low at 48.3, from 49.5 in January. Moreover the index of new orders fell below 50, while employment reached its lowest point since the global financial crisis.
"Usually we observe if the HSBC PMI has seen such a big decline, then the official one will also see a similar downward trend, but not as bad," Reuters quotes Wei Yao, China economist at Societe Generale in Hong Kong.
The HSBC and Markit survey focuses mostly on smaller firms and those in the private sector, while the official PMI index is heavily oriented to state-owned and big enterprises that have a weight. Thus the official picture of national manufacturing activity may look more positive than it really is.
"When the economy slows down, usually the private sector feels the squeeze first," Yao said.
Last year China's economy grew by 7.7 percent, the same as in 2012, while market expectations were 7.6 percent, the lowest level since 1999.
The official targets of 2014 economic growth will be released on Saturday, March 1, however government economists have said it could grow by 7.5 percent.
Ruslan Aymalov, Business RT
You can share this story on social media: