Aluminium battle: Russian oligarchs in $1 billion UK lawsuit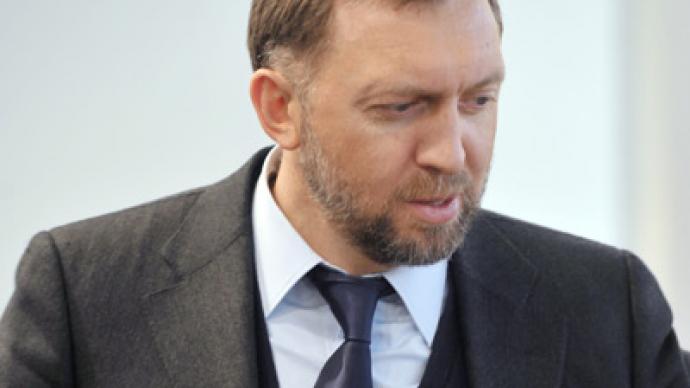 Rusal's CEO and largest shareholder Oleg Deripaska faces a rival billionaire in London's High Court on Monday in a dispute over a $1 billion stake in the world's biggest aluminium producer.
Michael Cherney who filed the claim against Deripaska in 2006, alleges they were co-owners in a business and his ex-partner owes him a 13.2% stake in Rusal. Deripaska denies the accusations. Cherney says they inked a deal in 2001 in London and made a verbal agreement over ownership of the Rusal stake. Oleg Deripaska denies a partnership with Cherney, admitting though that he paid $250 million to Cherney to settle another business matter. Cherney will claim the payment is proof that he was a shareholder in the former's aluminium empire, Rusal. Deripaska says he was paying Cherney off to end the so called "krysha" or roof -a protection racket deal that also included Anton Malevsky, a veteran of the Soviet war in Afghanistan who has been named in court papers as the head of a criminal network.Cherney and Deripaska met in the 1990s when Cherney says he spotted Deripaska's business acumen and entrusted him with certain business interests. Cherney's prosecutors claim their client took a young Deripaska under his wing at the start of his rocket rise to wealth, and that using his finances and political connections with the Yeltsin administration, Cherney opened the doors that allowed his protégé to become one of the wealthiest men in the world. The trial is the latest in a string of high-profile disputes brought by billionaires from Russia and the former Soviet republics, fighting over deals and often informal deals struck in the murky period of 1990s privatizations — cases that take months to hear and bring millions to UK lawyers. The $6.5 billion battle between exiled Russian oligarch Boris Berezovsky and Chelsea football club owner Roman Abramovich hit the headlines of UK newspapers last year.Rusal's listing prospectus, published ahead of its 2010 market debut, said the company was not a party to the dispute, but listed the case among potential risks, given possible implications for Deripaska's stake in the producer.Rusal's shares have fallen almost 70% since touching a high in April last year, hit by the tumbling aluminium price significantly reducing the value of the disputed stake to about $1.2 billion. The giant's shares are likely to tumble further following Friday's ruling by the Nigerian Supreme court that it was illegal for the Nigerian government's privatization agency, the Bureau of Public Enterprises to sell the Aluminium Smelter Company of Nigeria (ALSCON) to Rusal, nullifying the deal. The ruling cannot be appealed and for an asset which cost $3.8 billion to build, it is the most costly defeat Deripaska has suffered in the international courts to date.Deripaska, who became known in the UK after he entertained Lord Mandelson and George Osborne — then EU trade commissioner and shadow finance minister — on his $109 million yacht. Ukrainian born Cherney grew up in Uzbekistan, according to court documents. The businessman delegated the management of his interests to trusted partners and immigrated to Israel in 1994.