US trade deficit slides to lowest on cheaper oil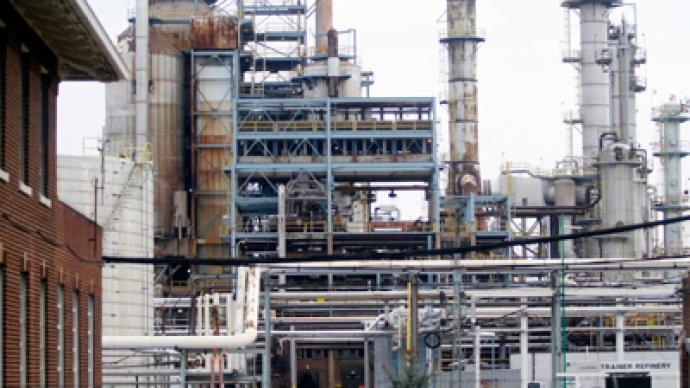 The US trade deficit is down to its lowest level since December 2010 as a result of the falling oil price.The trade deficit for June stood at $42.9 billion whereas economists had forecast a $47.6 billion deficit for the month.
The fall came as exports reached a record level and imports fell 1.5 per cent to $227.9 billion, the lowest in four months, according to the Commerce Department.One of the reasons was that the average price of imported oil fell to $100.13 which is the biggest drop in over three years. Excluding oil, the trade deficit dropped to $20.4 billion in June from $23.2 billion in May with imports of computer equipment and TVs also declining.It means the United States is spending less on foreign-made products and is taking in more from sales of US-made goods.The government said last month that the economy expanded at a 1.5 per cent annual rate in the second quarter. It will issue its second of three growth estimates later this month.Economists are concerned that slower overseas growth will reduce demand for US exports. About one-fifth of US exports go to Europe, which is in the third year of a financial crisis.However exports are up 5.9 per cent in the first six months of this year compared to the same period last year, while US sales to China dropped 4.3 per cent to $8.5 billion.In contrast to the US trade deficit, the UK's trade deficit for June 2012 rose €12.8 billion compared to May, reaching the highest level since September 2011. At the same time, France's red ink trade deficit amounted to €5.99 billion euro, while Germany trade surplus reached €16.2 billion. Russia's trade balance surplus amounted to $115.9 billion in the first six months of 2012, 12.2 per cent more than for the same period last year.