Central Bank predicts more investments coming to Russia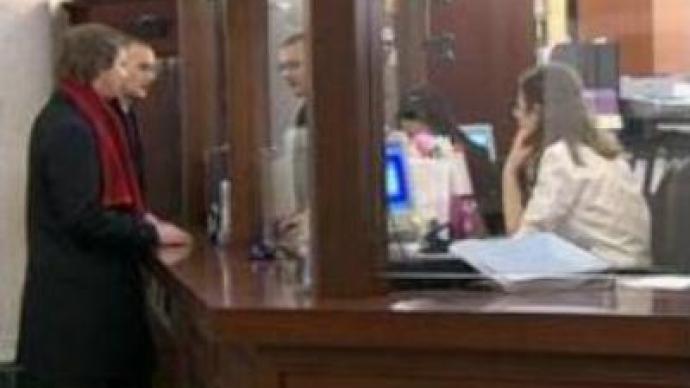 Russia's Central Bank has raised its forecast for foreign capital inflows to $US 30 BLN this year. The money will come mainly through Initial Public Offerings in the electricity and banking sectors.
Listings by Russian companies raised a record $US 15BLN last year and the IPO boom shows no sign of slowing. Deals worth $US 30 BLN are in the pipeline for 2007. Most of the companies are planning so-called dual offerings – placing their shares on the domestic market as well as abroad.

"This year we expect the number of IPOs made by Russian companies to double. Among the most significant listings for both Russian and British stock exchanges are those made by potential new blue chips – companies that will raise at least $US 3 BLN, like Sberbank and Vneshtorgbank,"
explains Aleksandr Potemkin, Chairman of Micex Stock Exchange.The London Stock Exchange remains the most popular foreign trading floor for Russian companies seeking access to international capital without significant regulatory burden.LSE representatives told the annual "Russian IPO" conference that the number of Russian companies had increased significantly, and their profile had changed, with more manufacturing, telecoms and retail businesses coming. Meanwhile, executive search consultants Heidrick and Struggles say Russian companies could raise up to 20% more at IPOs, if they improve corporate governance by introducing independent directors.However, foreign investors are worried by the way the Russian government applies tax law to different companies.
"Some foreign companies are very worried about the decisions taken by Russian courts on fiscal matters. Sometimes tax law can be interpreted in different ways, but some of he recent interpretations by Russian courts have worried foreign investors. And that is something ministers and the authorities need to be very concerned about,"
pointed out London's Mayor Alderman John Stuttard.This year the market is looking forward to Russia's first international banking IPO by state-owned Vneshtorgbank (VTB). The bank will float new shares equivalent to 22 % of its equity in May. Two-thirds of the offering will be sold to foreign investors on the London Stock Exchange. Vneshtorgbank aims to raise around $US 6 BLN with an IPO.
You can share this story on social media: