Central Bank cuts rates a 12th consecutive time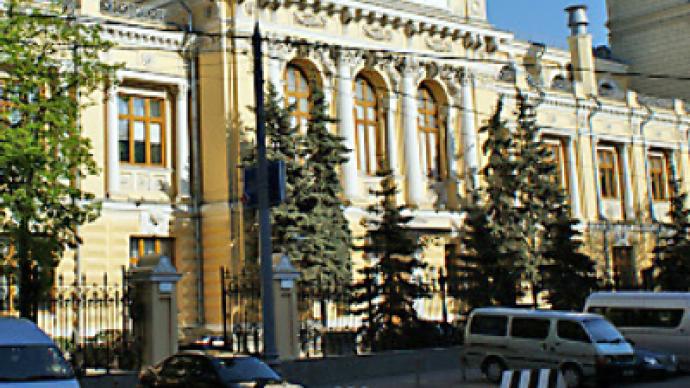 The Central Bank of Russia has cut its key refinancing rate to 8.25% in the 12th rate cut in a year.
After cutting rates on February 19, the Central Bank decided there was room to go further, cutting, in addition to the refinancing rate, the one and seven day repurchase rate to 7.25%
The bank noted in its press release that with inflationary pressures continuing to ease and with recent economic date continuing to indicate a very weak economic recovery, a further boost to lending was needed to boost demand.
"Despite positive changes in the dynamic of macroeconomic indicators which are reflecting a recovery in economic activity, the process remains unsustainable. Lower interest rates are aimed at reducing the cost of borrowing, increasing the availability of credit resources for subjects of the economy and the creation of conditions for a full scale recovery of domestic demand."
Russia's inflation rate, which had ebbed from an annual 8% in January to 7.2% in February, its lowest in more than 11 years, has fallen in March to 6.9%, with the Central Bank seeing an inflationary upswing unlikely.
"The conditions for further rate cuts are provided due to the continued slowing down in growth rates in consumer prices (inflation for 22 March stood at 6.9% compared with 7.2 for February) and the lack of preconditions for a substantial acceleration in inflation."
You can share this story on social media: