CBR moves on rates with 11th consecutive cut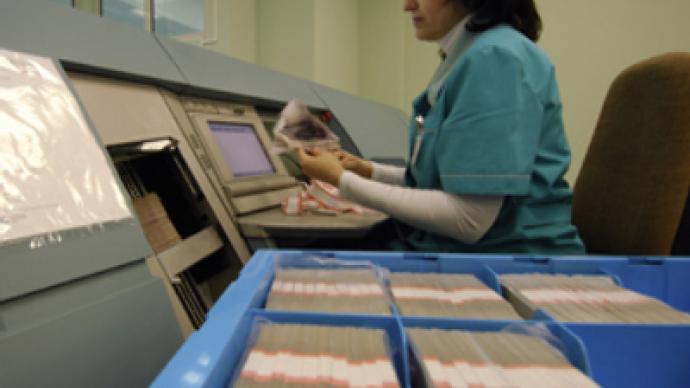 The Central Bank of Russia has moved to provide further stimulus to the Russian economy with an 11th refinancing rate cut since April 2009, taking a further quarter of a percentage point and bringing it to 8.5%.
In addition to bringing the refinancing rate to its lowest ever point, and only 7 weeks since cutting rates on December 25 last year, the Central Bank also trimmed its repurchase rate to 7.5% from 7.75%.
The cut comes as further instability in global financial markets in the wake of renewed concerns about the Greek debt crisis and with the Chinese and US Central banks both acting to tighten monetary policy at the margins this week. In its accompanying statement the Central Bank indicated that it thought that domestic currency markets may become more volatile due to concerns about the sustainability of the global economic recovery and also sovereign debt levels of major global economies.
The Russian economy is still getting traction on a recovery, which has seen unemployment reach 9.2% in January, as slumping investment offsets the economic impact of rebounding crude prices in terms of domestic consumption. But at the same time the Russian rouble has been under consistent upwards pressure again the US Dollar and Euro, with inflation easing, but still considerable higher than major trading partners. Otkritie FC Chief Economist, Danila Levchenko, believes the cut reflects a focus on boosting consumption and taking off pressure on the rouble, with inflationary concerns not expected to worsen.
"I think, short term, the move aims to attract capital and ease a pressure on Rouble. However mid and long term it's all about reviving credit market and, logically, stimulating domestic consumption. I think, the move really means the Central Bank is not that concerned about any significant inflation rebound."
Levchenko also thinks that the Central Bank could have gone further with the cut, and that he believes further cuts are likely.
"In fact, Russia's Central Bank could have acted more aggressively, as this 0.25 percentage point cut is a minor and very cautious step. Taken the current economic situation it could have been cut by 1%, as estimates for this year show that the inflation this year could reach 7.6%. So, a decision on a further rate cut is very likely, I think."
You can share this story on social media: