Carrefour will sell its Russian business in parts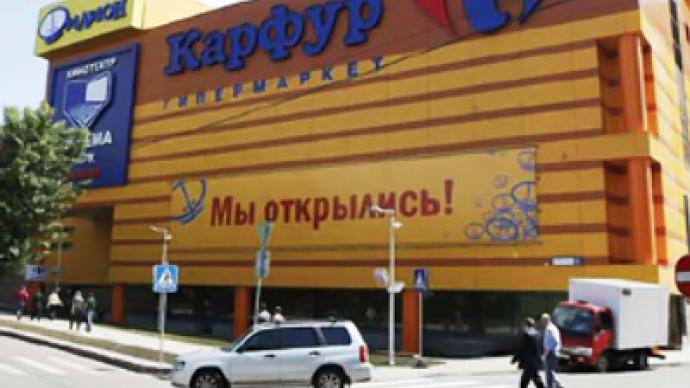 The world's second-largest hypermarket chain, Carrefour, having failed to find one buyer for all of its three Russian hypermarkets, is likely to sell leasing rights to rivals, Reuters reports on Friday.
Now Carrefour is preparing to sell leasing rights on its Moscow hypermarket to French rival Auchan and German home improvement chain OBI, while the fate of the other two stores in Krasnodar and Lipetsk is yet to be decided.
The retailer had planned to sell its Russian business in one go, which could be more convenient for the chain, but is still "very difficult in terms of logistics", says Viktor Dima, a senior retail analyst at Otkritie FC.
In October 2009, the French retailer announced its decision to pull out of Russia, only four months after gaining a foothold in the market. The decision was largely caused by virtually no growth or acquisitions prospects. Viktor Dima adds the retailer chose the wrong moment to enter the market, which was possibly coupled with some changes in the retailer's strategy:
"I see three possible reasons for Carrefour's decision to leave Russian market. First is its unsuccessful experience in the market. Second, I think, the company could change its plans, and third, Carrefour came to Russia when there were already enough players both internationally like Auchan in Moscow, and local giants like Magnit in Krasnodar."
You can share this story on social media: