California city becomes largest in US to go bankrupt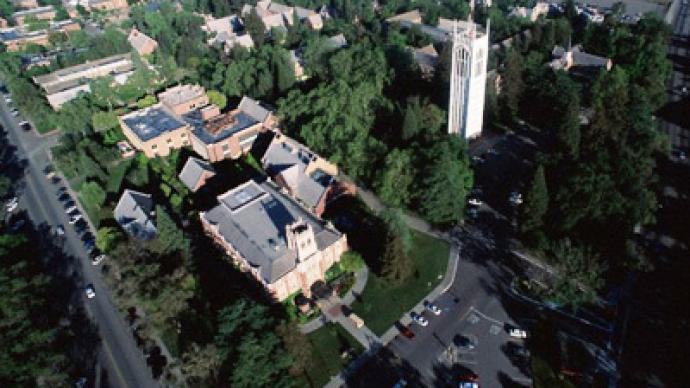 Stockton, the California port city of 290,000 has become the largest US city ever to announce bankruptcy after the negotiations between authorities and creditors failed.
­"Unfortunately we have no comprehensive set of agreements with our creditors that would eliminate the deficit and avoid insolvency," City Manager Bob Deis said at a City Council meeting. However, Stockton authorities are still negotiating with some creditors and hope to reach deals with as many as one-third of them, Deis added.City lawyers are going to file for Chapter 9 bankruptcy protection in court as soon as Wednesday in order to protect the city from lawsuits from creditors. If approved, a bankruptcy plan requires the city officials to pay debts with public funds earmarked for the police and fire service.Stockton city has twice been top of the Forbes magazine's list of "America's most miserable cities" as the housing market collapsed and investment dropped during the crisis.The unemployment rate has doubled in Stockton over the past ten years up to 16 %, while about 20% of residents live below the poverty line. In the past few years the city has seen drastic cuts in wages, medical benefits and jobs in order to deal with $90 million in deficits. The city authorities had to lay off a quarter of the city's police officers, a third of the fire staff as well as 40% of all other employees.