Business upbeat despite Russia-Britain row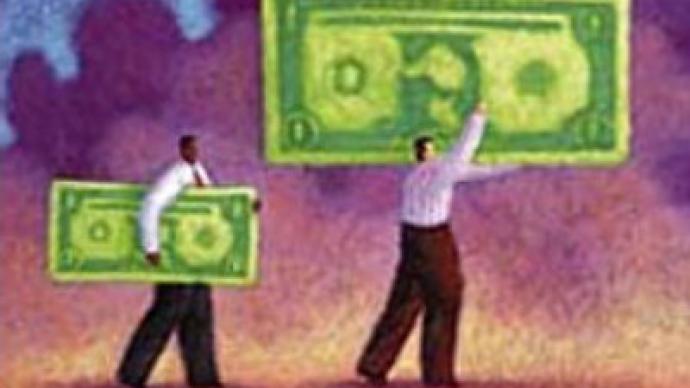 Business leaders and analysts are remaining upbeat about trade links between Russia and Britain, despite a diplomatic row caused by the UK expelling 4 Russian diplomats.
Britain has not used such drastic sanctions against Russia since 1996. And experts say the state of relations between the two countries has reached its lowest point since the Cold War.
"The worst thing of the atmosphere does not affect how business works. Relationships between the countries come and go, they improve and worsen over a period of five or six months but you know, if you are investing here within a timeframe of five to ten years you could not be worried by a short-term change in relationships," said Thomas Adshead, fund manager of Alfa-Capital, Moscow.
Officials on both sides are playing down fears. In a meeting with international energy majors, Russia's Minister of Natural Resources Yury Trutnev said the current political crisis is no reason to review investment agreements with British companies.
Representatives of British Petroleum and Royal Dutch Shell have told Russian media they are not worried and do not anticipate any restrictions on their dealings in Russia.
"There should be no reason to worry because I think it is quite clear that whatever dispute does exist now between Britain and Russia is one which is to be resolved on a diplomatic front. Investors here, we carry on doing what we have been doing. I think that is the case not just for BP and Shell. That is the case across the board," Neil Cooper, the Director or Russo-British Commerce Chamber, says.
Some analysts say it any minor change in investment intentions could have a big effect.
"Ten percent of the Russian investments are destined to the UK therefore this country and its business is quite important target for the Russian investments. Therefore any complications or slowdown in a regular process will make an effect," stated Vladimir Ismailov, an analyst of Standard & Poors, Moscow.
Russian markets dropped 1% on Tuesday. Russian shares on the London Stock Exchange also went down by 0.4 %, on a day FTSE itself was also down.
London has become the preferred destination for Russian firms looking to raise capital. In the second quarter of 2007 alone, Russian IPOs on the London Stock Exchange amounted to over $US 10 BLN.
You can share this story on social media: