Business to fight terrorism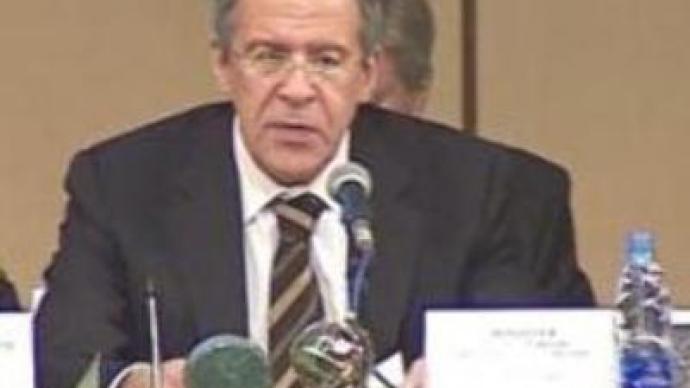 Politicians, businessmen and security experts are in Moscow to discuss how they can work together to combat terrorism. Russia's Foreign Minister said fighting terrorism requires a partnership between government and business.
Sergey Lavrov
, Minister of Foreign Affairs, said:
"Today, like never before, security has become a common problem and only the joint effort of all countries, and civil society, including business, can effectively counteract the global terror threat."
Russia Today's Correspondent Alexandra Kosharnitskaya said that security has become a common problem for governments and business. "Businesses are hoping to work with governments to help deal with global terror threats. Businessmen have brought concrete ideas. For instance, it is no secret, that smuggling of precious metals and diamonds brings huge illegal profit. And a large portion of these profits is used for terrorist activities. Now, for businessmen, it is important to work out a scheme that will help to shut down these illegal channels and that will minimise the financial support for terrorism. Also, it has been needed to work out a strategy to protect energy infrastructure and insurance of course. 20 years ago it was impossible to imagine that people would actually ask to ensure them from terrorist act. And right now, it is almost a common practice. Unfortunately there are victims of terrorist activities. And for insurance companies it is necessary to work out a scheme that will help to protect the rights of these people. This is just one example, illustrating how business can help," she said.
You can share this story on social media: