Business leaders discuss Russia's future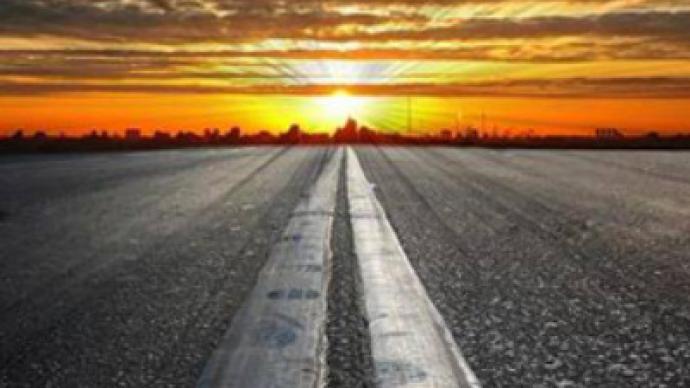 RT spoke with a wide range of leading business heads who shared their reviews of 2009, forecasts for 2010, and ideas for future growth and competitiveness of Russian business.
While all unanimously agreed that 2009 was difficult across the board, Aslanyan Sergey Gareginovich, CEO of Sitronics, the largest high-tech company in Eastern Europe, said that business with sound structures faired the best.
"Those companies that suffered the least initially had a tougher business structure, or had a so-called safety cushion. A company with a better profile and reputation retains its leading position in crisis times because smaller and weaker ones simply disappear."
David Yakobashvili, CEO at Wimm Bill Dann, said his company's secret was "reducing costs and avoiding a heavy debt load, while most of the others did."
Troika Dialog head of board of directors Pavel Teplukhin said that, while some businesses did fade out in 2009, there is a positive spin to be added for 2010.
"2009 was a very difficult year for everybody and those that survived will have lots of opportunities in the international arena next year."
Confirming this sentiment is Vladimir Chirikov, Vice President on Corporate Economy at Irkut Scientific and Production Corporation.
"Crisis makes people more creative, and pushes businesses to look for new solutions. And this year we managed not only to survive but also launch some new projects."
Teplukhin from Troika Dialog says that 2010 must be viewed as a year of possibilities.
"When most companies suffer difficulties, you have to win the market."
Teplukhin said that Russia is on its own and must also solve internal problems that act as hindrances to growth:
"Nobody likes newcomers to a competitive market, and Russia is a real freshman. Nobody is waiting for us with their arms open. We have a long way to go, but we have to make the first step."
"It is also necessary to get rid of all kinds of barriers for small and medium businesses. For example, Russia's accountancy is a nightmare. This creates enormous costs for Russia's businesses," Teplukhin added
Former head of Russia's Central Bank Viktor Gerashenko said that prosperity for the future starts from birth as well as solid experience in the market.
"It's necessary to live up to one's budget and this should be bred in children from an early age."
Yakobashvili from WBD echoes the same sentiment:
"Russia can be the first, it has enormous potential both resource and human. And it's necessary to do three basic things to go forward. First, we have to breed a sense of responsibility and love for the motherland in our children. Second, we have to fight Russia's stupidity. And last but not least, we ourselves have to remember that our children will live in this country, so we need to make it better."

You can share this story on social media: