Bread prices hit Russian headlines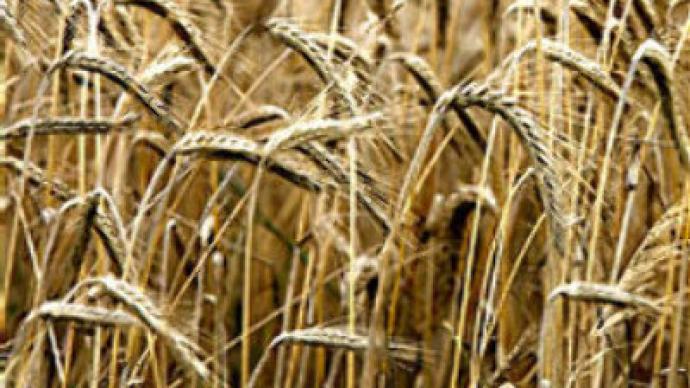 Bread prices are on the rise in Russia, with the finger of blame being pointed at the cost of grain. But the Agriculture Ministry says it's only part of the story.
This year prices have already grown 4.7%, prompting some to believe an all-around higher cost of living is just around the corner.
Bread prices are not getting exactly out of hand so far but reports of rising prices are coming in from around the country and people are starting to ask questions.
The finger of blame is being pointed at grain harvests which have fallen in recent years. And this years expected harvest of 76 MLN tons is still 2 MLN tons less than 2006.
This is still enough to satisfy domestic demand and export about 10 MLN tons of grain, but producers prefer to export wheat for higher prices, and this creates reduced supply at home.
Industry experts are confident that rising bread prices will end soon, and note that grain itself is not the decisive factor in the price of loaf bread.
"The flour price is growing and to a certain extent it affects the production cost of bread. And we are expecting the flour price increase for the next couple of month. But the bread price increase will be halted soon, simply because grain only accounts for 20% of the bread price, and also because the issue is being closely followed by regional authorities who won't allow further increases before the elections," explained Andrey Sizov, the Director of Sovecon Agency.
Arkady Zlochevsky, the Head of the Russia Grain Union has a simple explanation for the bread price increases.
"The prices for grain and bread are formed independently. The only correlation that we've always seen is that when the grain price goes up, bread producers use it as an excuse to raise prices for their products. But there was never a direct connection. So the bakers simply use increasing grain prices as an argument," settled the affair Mr Zlochevsky.
Agriculture Minister Alexey Gordeev met with President Putin on Tuesday to discuss the issue. He sees no urgency to sell the state grain reserves, as some are calling for, at least not until the harvest is in.
But, he says, the government is fully prepared to act, and if needed will introduce new custom duties.
Last time the state successfully intervened in the grain market was in 2004. Back then the custom duty for grain export was set at 25 %.
Although bread prices have jumped this year and keep going even higher, the state and the industry players see no reason to worry and the state could intervene in the market is prices rise too much.
You can share this story on social media: