Wake up call: Moody's downgrades 11 Brazilian banks
Published time: 28 Jun, 2012 08:30
Edited time: 28 Jun, 2012 12:30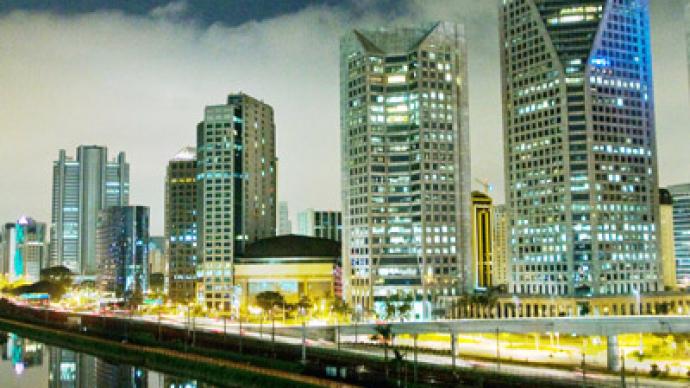 US rating agency Moody's had downgraded the ratings of 11 Brazilian banks by one to three notches, almost all of them to the level of Brazil's sovereign credit rating.
­The rating agency revised all banks with ratings higher than the sovereign credit rating. "Our review indicated that there are little, if any, reasons to believe that these banks would be insulated from a government debt crisis," Moody's said in a press release.
Banco do Brasil SA, Banco Sanfra, Banco Santander (Brasil), HSBC Bank Brasil – Banco Multiplo SA HSBAR.UL, Banco Bradesco, Banco Itau and Banco Itau Unibanco SA are among the affected.
Currently Brazil has a sovereign rating at an investment grade Baa2, according to Moody's. Meanwhile Banco Votorantim SA was downgraded to one notch below this level because of the bank's poor financial performance.
Moody's decision reflects a looming credit crisis in Brazil as the amount of "bad loans" in the country's banking hit a decade high in May, while the amount of loans provided grew 18% to $1.03 trillion comparing to last year.
Brazilian President Dilma Rousseff has been promoting the policy of stimulating borrowing in order to stoke the economy as her predecessor, Luiz Inácio Lula da Silva, did during the 2009 crisis. The approach has been effective as Brazil's growth in 2010 peaked at 7.5%. But last year it fell to 2.7% and this year it is set to grow less than 2% due to the global slowdown and lack of investment, while a large share of debts puts additional pressure on Brazilian households.
Moody's has already downgraded dozens of financial institution in Europe as a part of the global banking review.